Avalanche Fatality in Banff
Trevor Sexsmith, a very experienced and tallented backcountry skier, died after being swept off a cliff by an avalanche on Mount Victoria in Banff National Park. Trevor was attempting to add another classic Rockies ski descent to his list that included an earlier September ski descent on Mt. Warren in Jasper National Park.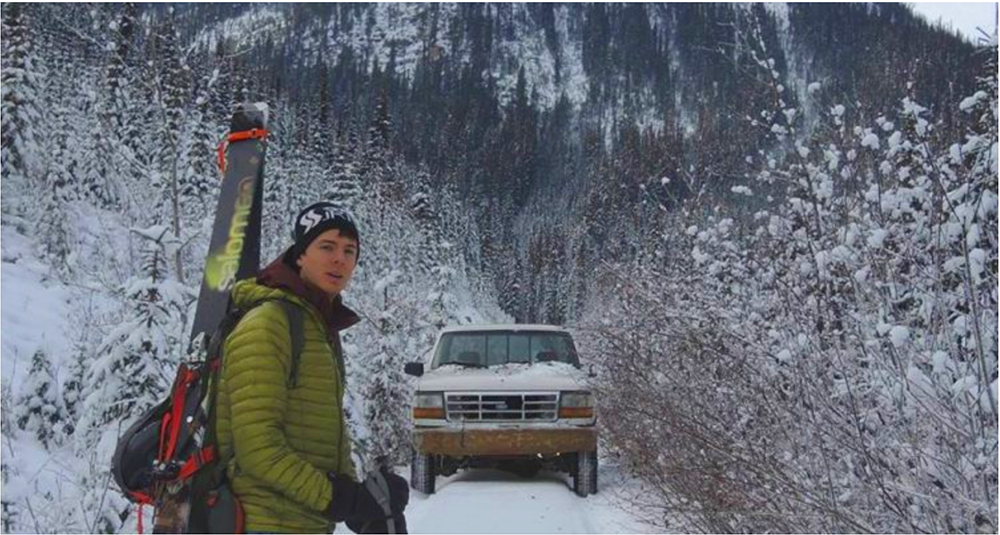 Trevor has been skiing big lines in the Canadian Rockies for several years and has documented most of his achievements on his blog perpetualski.ca. He selected his descents based on safe avalanche conditions and preferred skiing bib lines in the spring and fall when the avalanche conditions are most stable.
Around 10am Sunday September 25, officials with Parks Canada received a call from a Lake Louise resident that his skiing partner had been caught in an avalanche on Mount Victoria close to Lake Louise.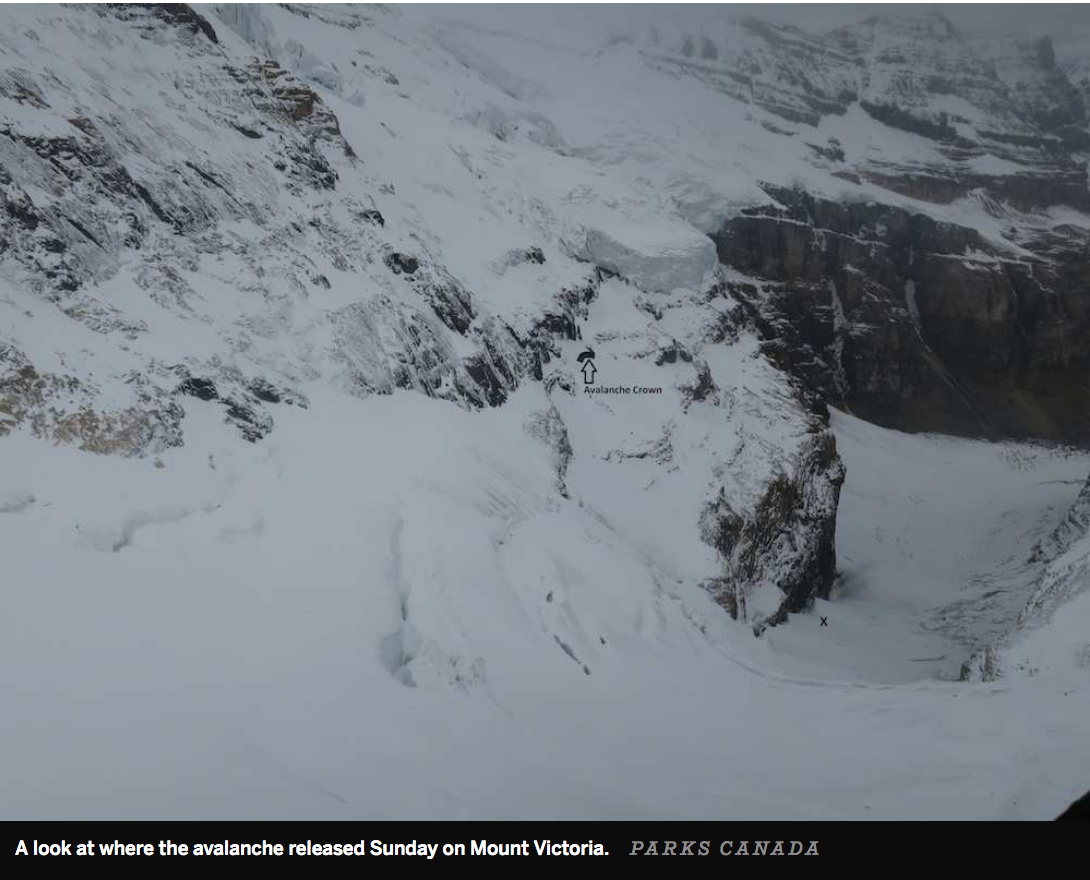 The pair had set out that morning to climb and ski Mount Victoria, but turned back early in their trip due to strong winds and poor weather conditions.
As they descended, Trevor was caught in a small avalanche that swept him off the cliff.
"We suspect that the first skier triggered a slab avalanche that we class as a size one. It has a crown that was probably 20- or 30-metres wide and 10- to 15-centimetres deep," Tim Haggarty said.
"This small avalanche was able to push that skier over a very large cliff, 200- to 300-foot cliff."
That route to the pass has been nicknamed "The Death Trap" due to the high risk of avalanches and other overhead hazards in the area.
"It was likely a human-triggered avalanche," said Tim Haggerty, visitor safety specialist with Parks Canada. "The two had traveled up together and they were basically descending the same route they had climbed together. "They were both very experienced skiers — it's not unusual for them to be skiing any month of the year up in the alpine."
"It's certainly a sad event," he said, noting the men are well known and well respected in the community. "Our heart definitely goes out to the family and the good friends and partners to these guys who are out there skiing quite a bit of the year."
Trevor's death is the first avalanche incident of the upcoming winter season and hopefully the last. Be safe out there.