Farmers' Almanac forecasting big snow
This is the year to buy new powder skis because the Old Farmers' Almanac is forecasting big snow and a cold winter.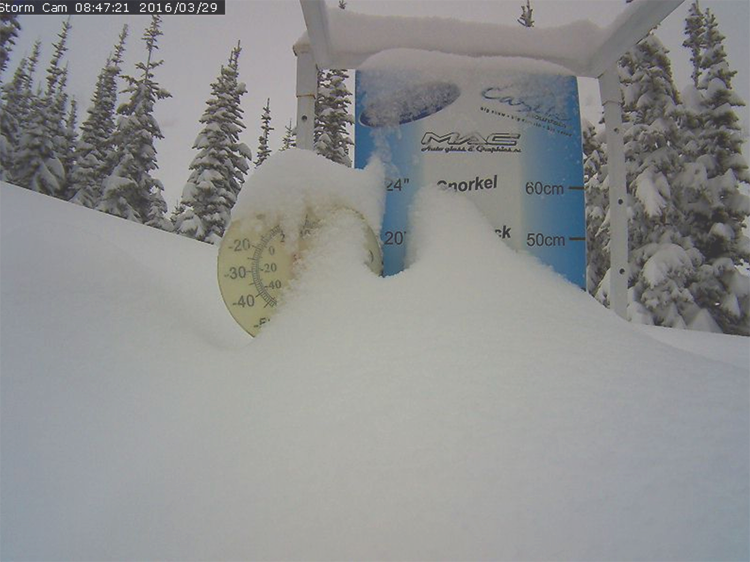 The 224-year-old weather forecasting guide has released their extended forecast for this winter and into October 2017 : it predicts the southern area of B.C., from Prince George and Fernie to Vancouver, will see colder-than-normal temperatures with more precipitation than usual.
'The coldest periods will be in early and mid- to late December and mid- to late January, with the snowiest periods in early and mid-December and mid-January," the Almanac reported online.
It adds that spring will reach near-normal temperatures and below-normal precipitation.
Next summer should be warmer than normal with higher-than-average precipitation in the west and close to normal in the eastern parts of the province.
Fall 2017 is expected to be rainier and cooler than normal.
The Farmers' Almanac says it has an 80-per-cent accuracy rate, however Global News' chief meteorologist Mark Madryga says the forecasts can't be taken at face value.
He prefers to point at larger climate systems like La Niña to predict the long-term weather.
"With the absence of El Niño this year, there is a high probability that this coming winter will be colder than last winter. A few days of snow are more likely down to sea level on the South Coast this year," said Madryga.
READ MORE: La Niña Next Winter
Last winter's gigantic El Niño system, nicknamed the 'Godzilla El Niño' by NASA, stretched from March 2015 to June of this year, bringing warm temperatures and varying levels of precipitation to much of the world.
It also contributed to some record-breaking world temperatures and permanent environmental damage.
This is all good news for us powder skiers, we has a great powder season last year and are ready for another epic season!