Ortovox S1+ Recall
Ortovox has issued a precautionary recall of their Ortovox S1+ Avalanche Transceivers. Individual feedback after search training and intensive follow-up inspections have shown that in very rare cases, a disturbance can occur in the transmission function in the ORTOVOX S1+ avalanche transceiver. The reason for this is the possible failure of a component.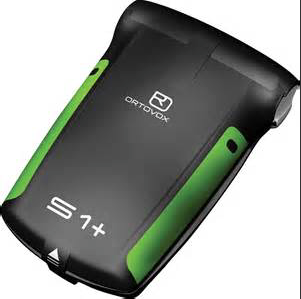 In order to eliminate any risk for our customers, Ortovox has decided on a precautionary recall so that the affected component can be replaced. The S1+ devices affected by the recall may no longer be used without the required component being replaced.
This precautionary recall applies exclusively to the ORTOVOX S1+ model of avalanche transceiver. All other ORTOVOX avalanche transceivers are unaffected. Its predecessor, the ORTOVOX S1, is likewise unaffected.
Ortovox examinations have shown that in rare cases, a component can fail after an indeterminate period of use. Until now this error could not be detected when installing components, despite 100% comprehensive quality control.
The component can only be replaced at an ORTOVOX service location.
PROCESSING STATUS
The ORTOVOX service center in Germany has begun the precautionary modification of the devices. Because of the large number of devices, the processing time is currently approx. 6 weeks. The devices sent in will be processed in the order in which we have received them. Please send in your device in good time so that we can modify it for you before you need to use it again.
Click here for more detailed information about the recall procedure.