CMH Valemount Powder
John Eaves video reports awesome conditions at CMH Valemount this week skiing with friends! John comments, "Some of my favourite highlights of the week are in the video. It has been Blue Bird Severe Clear for the last five days after a wonderful blanket of snow that fell last Sunday! Epic Conditions."
North America's largest ski resorts boast between 5,000 and 8,000 acres. CMH gives unprecedented access to 3.1 million acres.
As the originators of Heli-Skiing, they had first-pick of the finest terrain throughout the Columbia Mountains, with some of the best snow conditions in the world. We're talking about vast expanses of the most pristine powder for high alpine glacier skiing and the finest tree skiing on the planet.
Valemount Lodge was built in 1998, however this exclusive private heli-skiing program has operated in the region for over 20 years. Within the walls of this beautifully designed post and beam lodge, harbors CMH's best kept secret.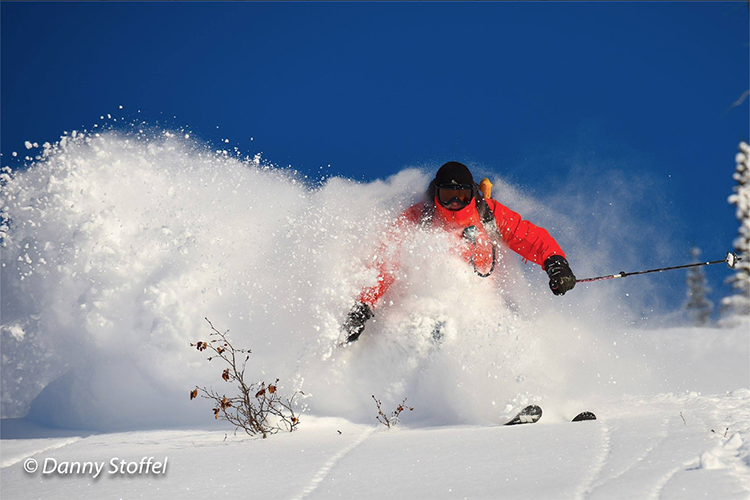 In terms of international competition, John Eaves was, arguably, one of the most successful skiers to represent Canada in the freestyle disciplines. He won 6-World Championships: 1977 – Combined Freestyle Overall title, 1978 – Aerials and Combined Freestyle Overall title, 1979 – Aerials and Combined Freestyle Overall title, 1980 – Aerials. Following this his stunt work in the James Bond films grew out of a relationship with German ski filmmaker and clothing mogul Willie Bogner. John have never lost his appetitie for powder and CMH Valemount Powder represents the best!