Canada's ultra-low-cost Powder solution?
UPDATE: Upstart discount airline NewLeaf postpones service, refunds ticket sales
"The CTA gave us an exemption from holding a licence directly while it reviews its legislation," CEO Jim Young said in a statement Monday.
"Now, there is ambiguity in the air as to whether we need to amend the relationship with our air service provider, or whether we need to have a licence ourselves," he continued.
"As with any success that threatens to change the status quo, there are those that will resist that change and take any measures necessary to maintain the existing playing field, even if it is to the detriment of the vast majority and the benefit of the very few."
In other words, Air Canada's and/or Westjet's lawyers are winning.
ORIGINAL POST:
NewLeaf Travel is Canada's new ultra-low-cost Powder solution hitting the skies February 12th! They claim to offer the secret sauce of an ultra-low-cost travel company with good Canadian flights starting as low as $89. Finally Canada has a authentic low-cost airline that connects with some of our favourite powder destinations. Low Fare. Here to there.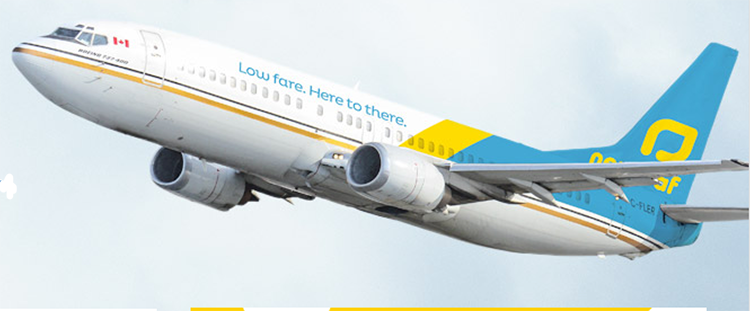 Big White's marketing guru, Michael J Ballingall, was first to join Newleaf in their recent launch to offer skiers in Winnipeg, Hamilton, Saskatoon & Regina $99 non-stop flights to Kelowna. Ballingall called skiers saying, "Today I need your help – Can you share the great deals Newleaf are offering from Hamilton, Winnipeg, Regina, and Saskatoon to Kelowna and Big White Ski Resort? We're offering "Buy 3, Get 4", "Buy 5, Get 7″ inclusive air packages from those cities including March Break and reading weeks!"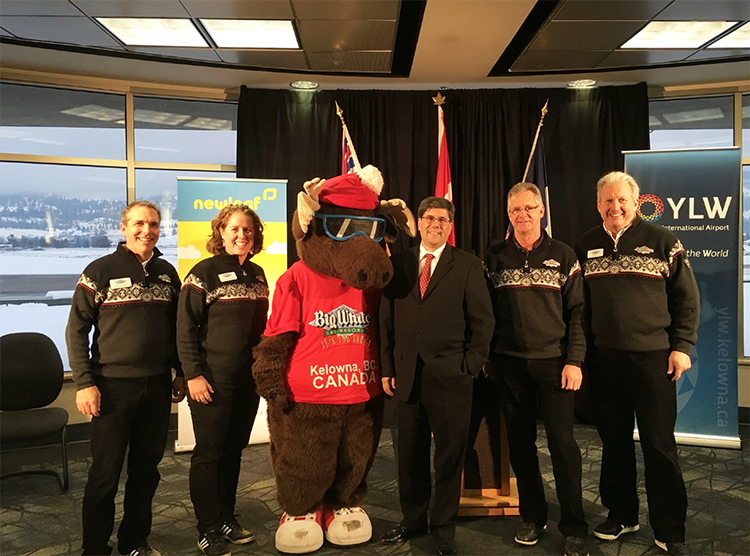 NewLeaf Travel Company Inc. is a privately held Canadian company headquartered at the James Armstrong Richardson International Airport in Winnipeg, Manitoba. They claim to be spreading the love to Canada's smaller airports because of their laid back atmosphere, cheaper parking and awesome baggage handling. Plus, their lower fees keep more money in the bank for you. These airports include:
Abbotsford International Airport (YXX)
Kelowna International Airport (YLW)
Saskatoon John G. Diefenbaker International Airport (YXE)
Regina International Airport (YQR)
Winnipeg James Armstrong Richardson International Airport (YWG)
John C. Munro Hamilton International Airport (YHM)
Halifax International Airport (YHZ)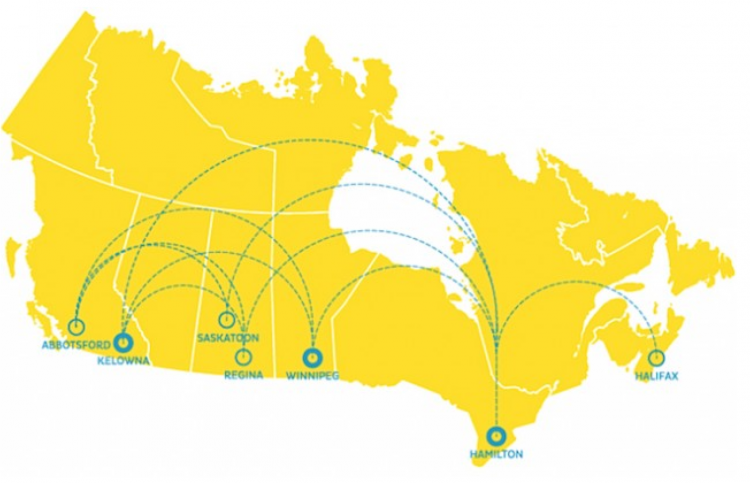 To keep costs down, NewLeaf will sell directly to the customer and a small number of exclusive partners.
Visit the NewLeaf Newbie page to learn about the ultra-low-cost experience or check out the How to Save page to see what they charge for optional products and services. Hopefully skis, surfboards and bikes won't cisost more than the fares.
Their partner, Flair Airlines, owns and operates the planes. They've been flying since 2003 and have a strong record of service with experienced pilots, flight staff as well as knowledgeable maintenance crews. Flair currently operates the Boeing 737-400 which is among the world's safest customer jets.