Avalanche update: Take It Easy
The Mountain Weather Forecast headline this morning was all about "Pineapple Express Light" heading for the south coast. Is a warm, wet, and windy storm good news or bad news?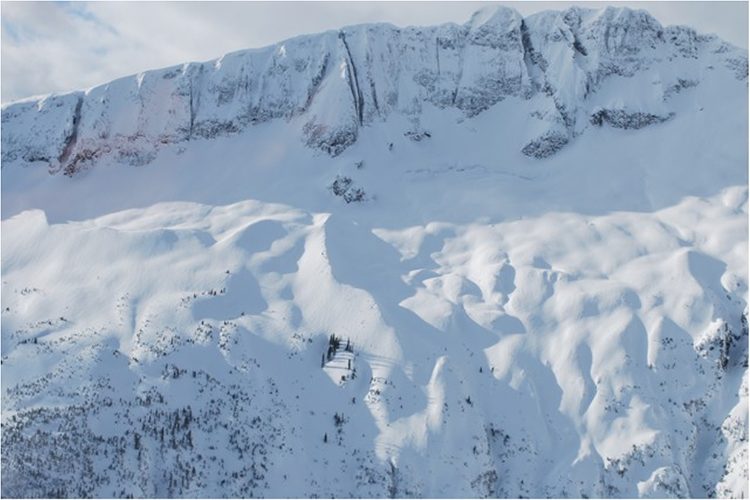 The mountains are beautiful. Maybe because we can't always go amongst them on our terms.
In the Sea-to-sky region it looks like stormy weather will probably make access and visibility difficult in the alpine. Danger ratings are heading up to HIGH at least with new storm slabs as a problem at treeline and above, and it might be pretty wet below treeline where a persistent storm slab problem exists. The only good choice might be to play where the avalanche risk is managed for you. Inside ski area boundaries and with professional backcountry commercial operations, are good choices during periods of heavy loading from wind, snow, and rain. The good news here is that if a widespread avalanche cycle happens, maybe we can hit the reset button and start building a less complicated snowpack to move forward with.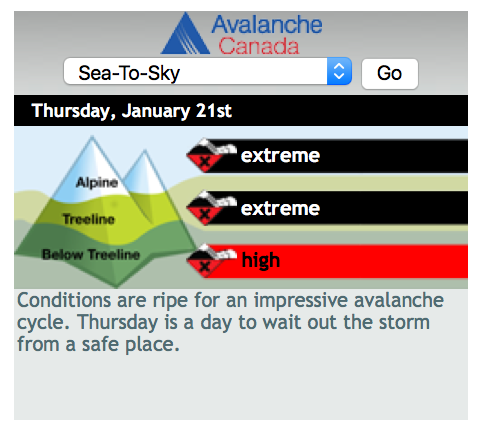 If you are a bit further inland in the South Coast Inland region, the "Pineapple" might not have enough punch to reset. I think the danger ratings will go up to HIGH in this region, but time will tell if there is enough avalanche activity to take the persistent weak layer problems out of the picture. The worst-case scenario in my opinion is if we have variable natural avalanche results, or limited results leaving primed storm slabs above weak layers. The good news here is a stretch, but lets be optimistic and hope for heavier than forecast precipitation that will push that reset button for us.
How about the Interior regions? It looks like some stormy weather will make it inland to the Columbia Mountains, and the South Rockies. The big question is how much of a storm? How much wind? How warm will it get, and how high will the freezing level go? How much snow and/or rain? There is a lot of uncertainty about this forecast storm, and we have had a great deal of discussion about what might happen. Continued incremental loading of the storm slab seems the most likely scenario. There are a lot of areas in the interior regions that already have a touchy slab above a persistent weak layer (PWL) of surface hoar. This slab has been triggered remotely by people traveling on adjacent terrain, released sympathetically some distance away from avalanches in motion, as well as controlled and accidentally triggered by skiers and riders. The PWL slab has been more reactive in cut-blocks and large openings at below treeline elevations in some areas. This means that the common storm-riding tactic of playing down low away from the big bad avalanche paths, may push you into the most likely terrain to accidentally trigger a slide. Warming temperatures below treeline probably won't help in the short term either. The good news in the interior is that you can probably continue to play on mellow terrain with no overhead hazard at treeline or above the freezing level (wherever that ends up) until the storm plays it's cards and we know where to go from there.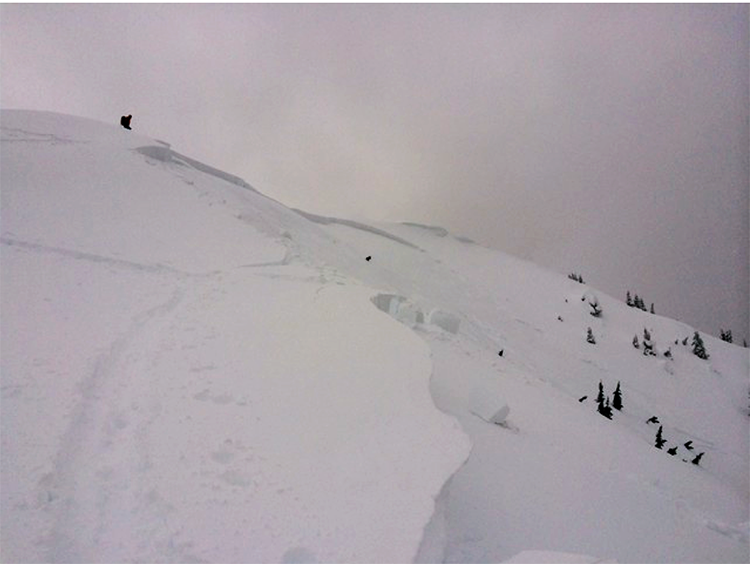 The Northwest Coastal region looks like it will get some of the precipitation from the forecast "Pineapple", but probably not the warming and high freezing levels of the south coast. This region has a mix of areas that have already had a significant natural avalanche cycle earlier in the week, and some areas that have not observed much or any natural avalanche activity. Some areas have already hit the reset button and they may have very different problems moving forward. Areas that have not quite hit the slab threshold for widespread natural activity may get there in the next day or two, or they might continue to have a touchy slab that releases from remote or sympathetic triggers. Some lower snowfall areas may continue to develop a slab above the early or mid January PWL of buried surface hoar that is not as touchy, but could not be described as stubborn. The good news here is that some areas that have not seen much wind, continue to have unconsolidated storm snow above the weak layers. This makes for good skiing on mellow terrain in isolated below treeline areas.
The Northwest Inland region has experienced a low snowpack early season. The shallow snowpack has been weak, and recent wind transported snow has become more reactive over the past few days. Natural avalanche activity has been observed in some areas. The good news here is that some new storm snow is headed for the inland region. There will be increased danger with the new snow in the short term, however travel conditions should improve once the storm snow settles.
I think that identifying objectives and discussing terrain is very important at this time. Here is a list of things that I would talk about with my travel partners in any region right now.
Do
• Identify trips with mellow terrain options and no overhead hazard
• Talk about "mindset" and agree on trip objectives
• Discuss variability of weather, snowpack, and avalanche observations by looking at our avalanche and weather forecasts and MIN reports
• Bring up uncertainty with your group and have an open discussion about what you don't know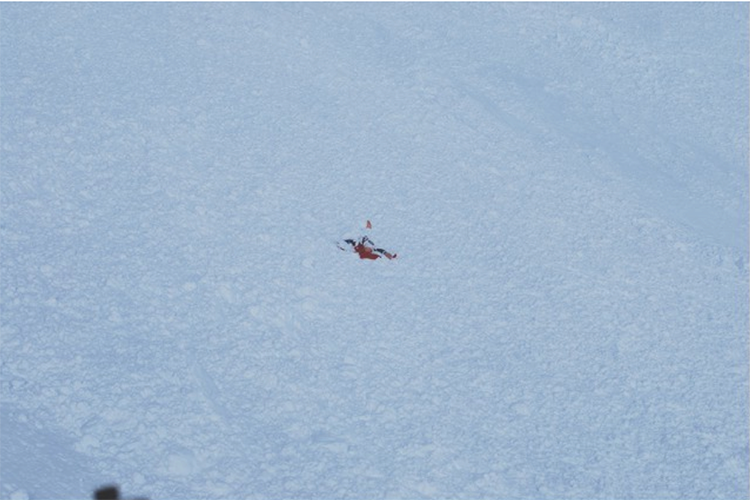 This is a photo from an airbag test of a dummy that ended up on the surface after a large avalanche. The consequences of being wrong are very real.
I took a bit of artistic license with this one in honour of the Eagles late Glenn Frey.

"Well I'm a slidin' down the road try'n to loosen my load
I've got seven layers on my mind
Four that wanna scare me, two that wanna bury me
One storm says she's a friend of mine
Take it easy, take it easy "