Powder skiing and boarding abounds
Powder skiing and boarding abounds and opening powder day participation indicates that numbers are growing. Those of us who seek powder turns with OCD like passion already know this. With close to three meters of snow falling on two epic BC resorts, one with real stoke and the other en-route, record opening day numbers were realized.
Kicking Horse opened Saturday, one week ahead of schedule, the earliest ever and due to having such great conditions. A storm on November 17th brought over 50cms in 24 hours. At the peak of the storm, they were getting 10cms of snow per hour. They opened with 283cms of snow to date and a base of 100cms.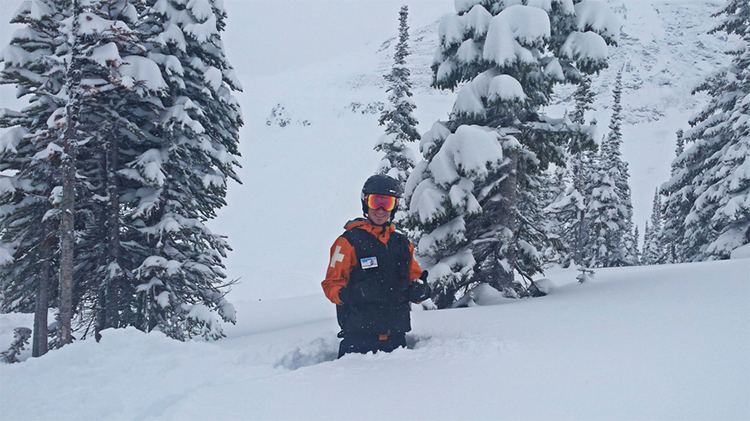 Eager skiers and snowboarders started lining up for the gondola at 5:30am, and by 9:00am the corrals were busting with bodies and exploding anticipation. Kicking Horse owners, Resorts of the Rockies, always keep their numbers confidential however based on what we saw, they broke opening day records.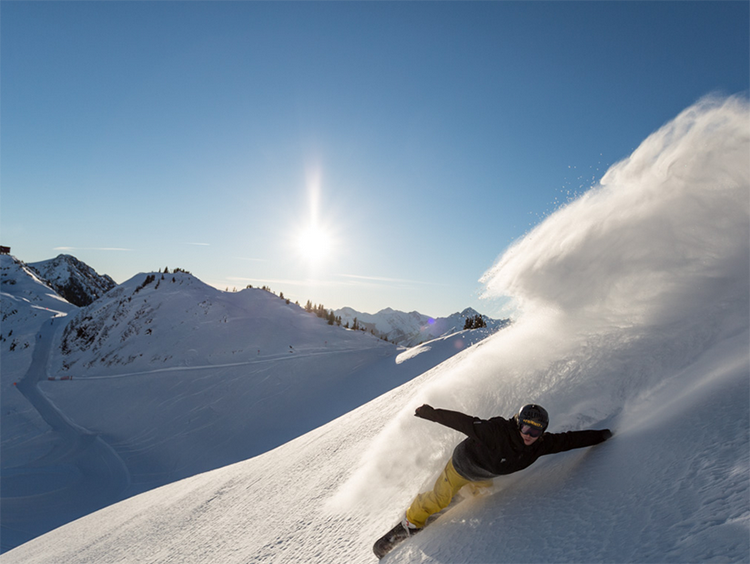 Saturday was also Revelstoke's opening day and saw more than 3,000 people come out, a new record for the resort. Revy has received more than three metres of snow so far this season, giving it bragging rights for the most snow in North America.
Expectations were high when the lifts started spinning. The line began Friday morning, when the first tent was pitched, and more campers followed throughout the day. By the time the gondola opened at 8:30am, the line wound through the maze and all the way through the middle parking lot and beyond.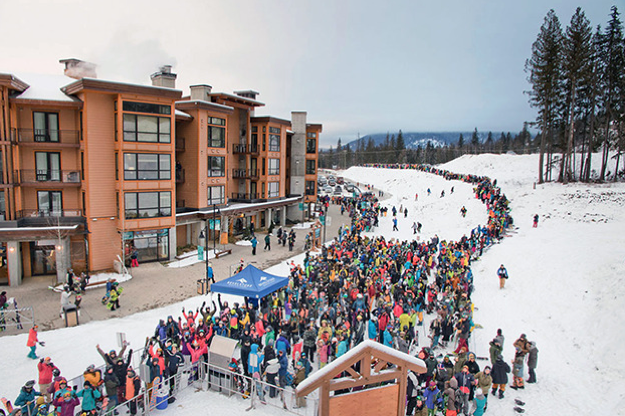 Those who got up early enjoyed untouched snow. Those less eager, had to hunt for the remaining powder stashes.
Our powder passion is alive and well, those of us who were there enjoyed the show! Those who weren't, your powder day is next–have a great powder season! Nelson's Whitewater and Fernie are opening this weekend for those seeking more powder turns!

About Kicking Horse
Kicking Horse offers incredible verticals, champagne powder and a truly spectacular and steep terrain. With ridiculously long downhill runs, and the option to heli-ski, Kicking Horse is a place where the stories are tall. The fourth highest vertical drop in North America, the raw ruggedness the mountain, amazing powder, and the sheer beauty of our pristine scenery set Kicking Horse apart as an exceptional place to play.

About Revelstoke
For decades, helicopter and cat skiers from around the world have flocked to Revelstoke, BC, attracted by its perfect powder, varied alpine terrain and quaint mountain community.
Since 2007, RMR has offered the most vertical in North America at 1,713 metres of lift-accessed terrain, 3,121 acres of fall line skiing, 2 high alpine bowls, and 65 named runs, including legendary glades and phenomenal groomers. Revelstoke Mountain Resort is also the only resort world-wide to offer lift, cat, heli and backcountry skiing from one village base.