Mount Washington finally sells
On Tuesday, Vancouver Island's Mount Washington Ski Resort, Ltd. (MWSR) announced the sale of all of the ski and recreational operations of the resort to a subsidiary of Pacific Group Resorts, Inc. (PGRI), a multi resort holding company headquartered in Park City, Utah. The resort has been for sale for a decade. The sale also includes most of the development land near and around the base of the resort. The current ownership group will retain two prime development parcels.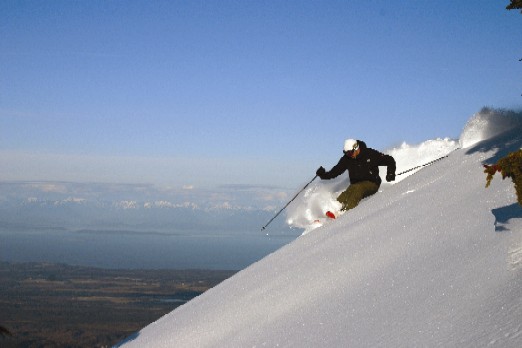 "Over the past 25 years, George Stuart and his ownership group have invested a tremendous amount of money and energy into Mount Washington," noted Peter Gibson, president and general manager of Mount Washington Alpine Resort. "We are indebted to them for what they have helped us build here. Now it's their time to retire from the ski business, and we're pretty pleased with the group they have chosen to sell to."
Mount Washington will be the fourth resort in Pacific Group Resort's current portfolio. Gibson commented, "We are looking forward to working with PGRI to take Mount Washington to the next level with improvements like snowmaking where they have a strong background." PGRI's other resorts are in the eastern U.S. and have virtually 100% snowmaking coverage.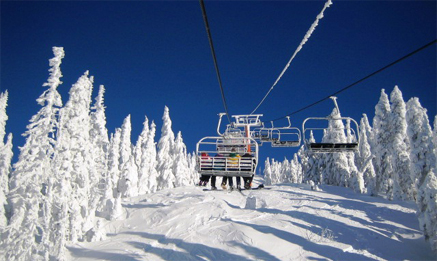 Pacific Group Resort's president of resort investments, Mark Fischer, explained, "We've been working with George Stuart and Darryl Eddy for a couple years now on the transition of the resort to new ownership. It finally worked out that this was the right time, and we are very excited to have the opportunity to add Mount Washington to our portfolio."
Fischer added, "We are very happy to be working with Peter (Gibson) and his management group. They are industry pros, and we're proud to have them join our team." Fischer said he expected the staff and daily ops would remain largely unchanged from previous years.
"We've been working on this transition for a number of years now," added Gibson. "And, in addition to our own internal efforts, we owe a bit of thanks to some government staffers who helped us sort through permits and processes for the transfer. Truthfully, they've been great to work with."
ABOUT PACIFIC GROUP RESORTS
Pacific Group Resorts (PGRI) now operates four ski and snowboard resorts and four golf courses, plus numerous other resort activities such as adventure parks with mountain coasters, canopy tours, ropes courses, tubing, and lift served mountain biking and hiking trails. The company's Wisp Resort has a state of the art man-made white water rafting course at the top of the mountain which hosted the 2014 World Championships for kayaking and canoeing. www.pgri.us
PGRI is an affiliate of Pacific Group which has built and developed signature base area facilities and real estate projects at Whistler in British Columbia, at Mammoth and Squaw Valley in California, at Solitude and Snow Basin in Utah, at Jackson Hole in Wyoming and at Copper Mountain in Colorado. Pacific Group has also developed master planned communities such as the 14,000 acre Wolf Creek Ranch east of Park City, Utah.
ABOUT MOUNT WASHINGTON ALPINE RESORT
Mount Washington Alpine Resort, located just 45 minutes from the Comox Valley on Vancouver Island, British Columbia, is the Island's busiest ski hill hosting approximately 300,000 visits per year. The resort has five chairlifts and five carpet lifts accessing over 1,700 acres and 1,657 vertical feet of alpine terrain. The resort also has 55 kilometers of designated cross-country skiing and snowshoeing trails along with a dedicated Nordic lodge.
Summer activities at Mount Washington include scenic chairlift rides, disc golf, miniature golf, boardwalk chess and checkers, and dining. The resort also plays host to over 30 weddings per year plus numerous group and corporate events.
Mount Washington Alpine Resort was opened in 1979 by two Campbell River businessmen, Henry Norie and Alex Linton. In 1989, the founders sold their interests to George Stuart and a group of shareholders who invested into the resort by upgrading lifts, adding terrain and base area buildings, and investing in infrastructure and roads. Twenty-five years later, Mr. Stuart's group sold the resort and most of the developable land near the base area to a Canadian subsidiary of Pacific Group Resorts, Inc.