Kye Petersen's "In Search" released
Kye Petersen's production "In Search" was released today and is a sweet 10 minutes of Kye's last seasons ski journeys in the backcountry terrain of Alaska and British Columbia.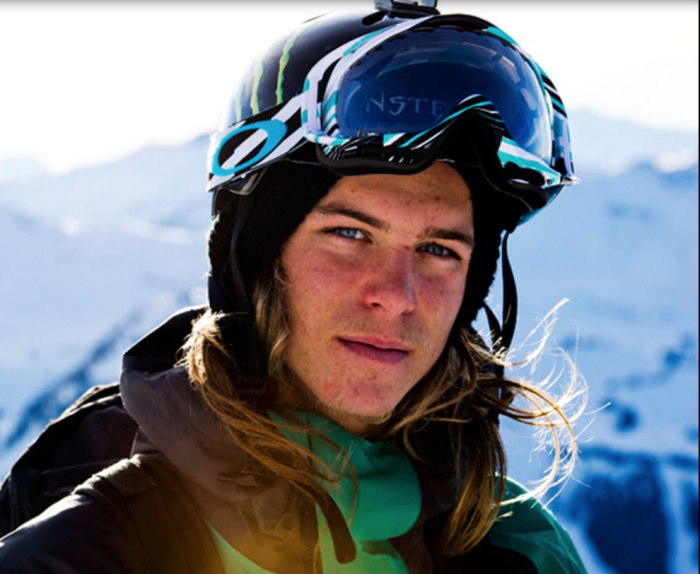 Kye Petersen, a Whistler skier, is being billed as today's best freeride skier in the world. "In my mind, Kye is pretty much the best skier in the world right now," says fellow big-mountain skier Tanner Hall, of Kalispell MT.He has big boots to fill. Kye's father, the acclaimed ski mountaineer Trevor Petersen, died in 1996 when an avalanche swept him down the Glacier Rond's Exit couloir in Chamonix, France. Kye was six.
"In Search" is a short film covering a skier seeking adventures into deep backcountry zones on skis and showcasing a fun and innovative approach to riding all aspects of the mountain. From ski-touring technical pillow lines, to hitting tricky natural hits, to free riding deep spine lines and spending cold nights camped out in pursuit of remote peaks.
Kye comments on his climb and ski of Gerbolet Coulior, Waddington Range, with Johnny Foon,"Always a bit scary comiting to jumping into the first turns of a giant gauntlet…. Although in this case it felt almost relieving to be making turns, i was cold and wet from swimming behind Johnny as he dug upward through deep coastal snow to finally gain the ridgeline that marked the top on our line.
This was, for me, the most "airy" feeling line i've ever skied(a feeling i've only used to explain near vertical climbing)so i took my time to make sure i wasnt going to blow it and plummet 600+ metres to meet the grim reaper on the glacier below.
Its a bit of a wild feeling when you end up dropping a few feet each turn just to get your tails around and then having to put all the energy and focuse you have into sinking each edge enough to stay attached to the mountain once your skis connect. All this with as much loose powder as can stick to such grades of ice and neve to add to the excitment…you then regain position, initiate another turn and continue, turn by turn, move by move, thinking of only the task at hand.
Thats my obsession….taking my mind into a place away from daily worrys, stress and strain, to a place where 100% of your focuse goes into the moment and the only thing that matters then is living in that very moment with a purpose only created by yourself."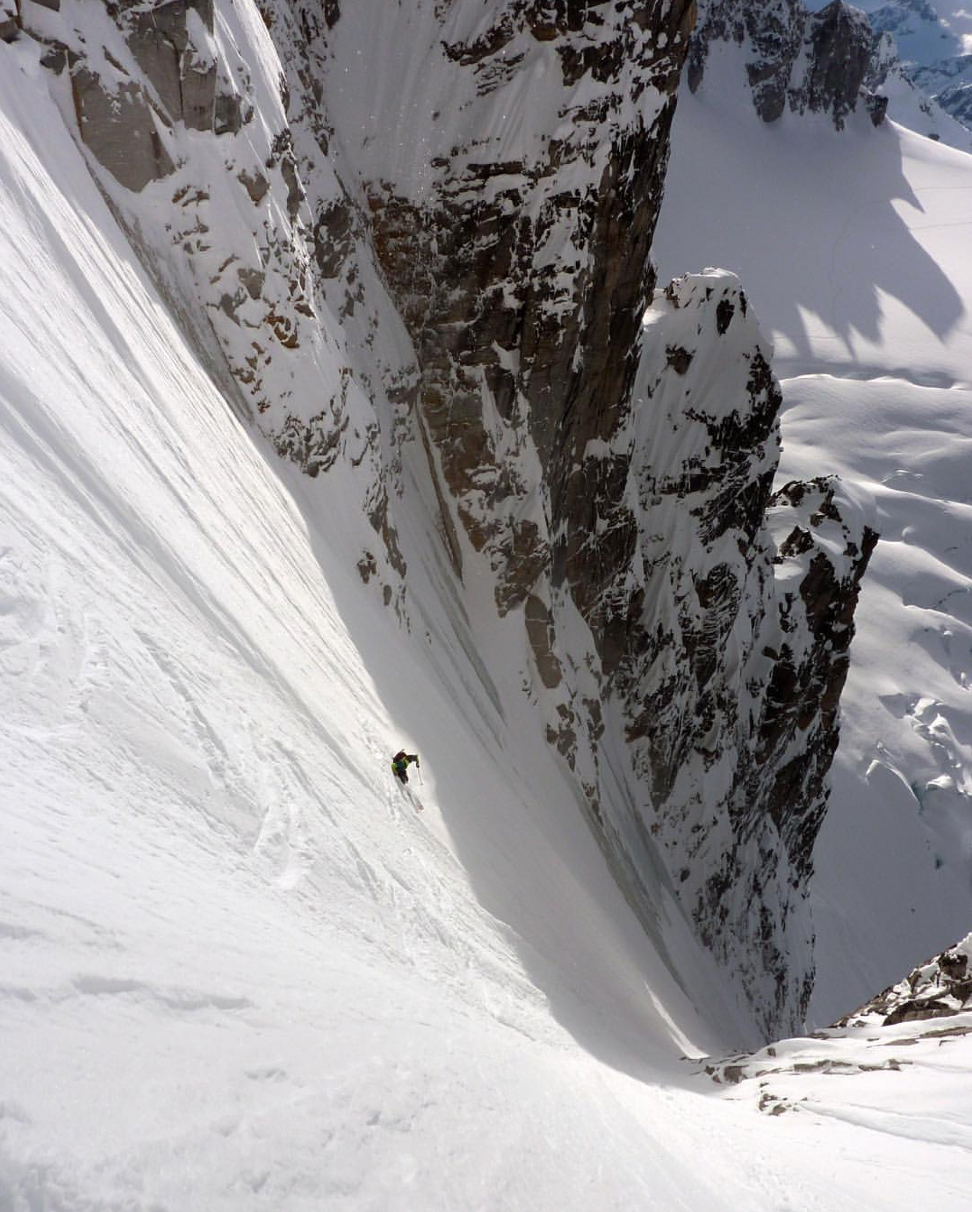 Powder Magazine chatted with Kye Petersen earlier this year about his project, here is the interview:

What was the inspiration behind In Search?
The whole idea is just to make a full video part. I haven't been able to actually put a full segment together pretty much ever because I've always been working for other people on their projects. Even with Sherpas (Cinema), I'd shoot a bunch with them for two years and then 20 percent or 25 percent of that footage would make the movie, and I'd have all of this extra footage that I'd be sitting on. So this year I just decided to gather all the footage. It pushes me to push myself when I know I can put everything in one place.
What can we expect to see when the film's ready?
The main focus behind this project was to shoot the kind of stuff that I ski on a regular basis. I've definitely veered away from just trying to huck bigger and bigger cliffs and sending gnarlier tricks. For me, it's more about trying to find unique features to do those tricks off of and find unspoiled natural terrain. Just being able to ski the mountain top to bottom and flow like a ball rolling down. And just do a flat spin where it works or do this where it works and just make it look fun. That's the kind of stuff that gets me excited to keep searching every year.
Is that where the name "In Search" comes from?
In the spring of 2014 I found some really cool new pillow zones around my backyard. And I had that drive to go out farther and shoot stuff that not everyone else was shooting. So if I can find a zone that's got, like, 10-stacker pillows on it, obviously that's what we're looking for. So yeah, basically that's where it came from.
Where did you film last winter?
The whole film was shot in BC and Alaska. It was just my kind of standard season, following the places I love and searching for new zones in my backyard. We did a trip to the Mount Waddington Range, and that's going to be a different segment to the rest of it, just with a bit more of an adventure element.
What was the Waddington trip all about?
We just flew in, set up a basecamp, and were touring from there. We got hammered by a big storm, got two days of sun, and skied that big line the second day. The Gerbolet Couloir is the name of the run. It's on Mount Shand. We were super lucky to get that line. It had only been skied once before, too. It was sort of my prize line of the year, probably the steepest line I've ever skied in my life actually.

Are you getting excited to finally put this out there for people to see?
Whenever you put a lot of work into something it's always kind of exciting to see the outcome. I just want people to be psyched on skiing when they watch it and just want to go hit fun pillows or do little 360s on the side of the cat road or whatever. For me, it's a lot about the style of skiing, not exactly the craziest skiing, but just the kind of stuff that people think is fun, you know. So that's what's most exciting to me, is just to get people psyched on that kind of shredding. I like to see kids that want to go out and just ride the mountain.
How has this process been? Do you want to keep producing your own projects in the future?
It's been a super rad experience. I'm just trying to finish up this project right now, and then I can start thinking about it a bit more. I don't know exactly what I'll be doing, but I do know that every year I want to be bringing out some sort of season edit. It's the kind of thing that I want to continue doing from now on.