Join Avalanche Canada
If you or anyone you love uses any Avalanche Canada products or services, please consider becoming a member.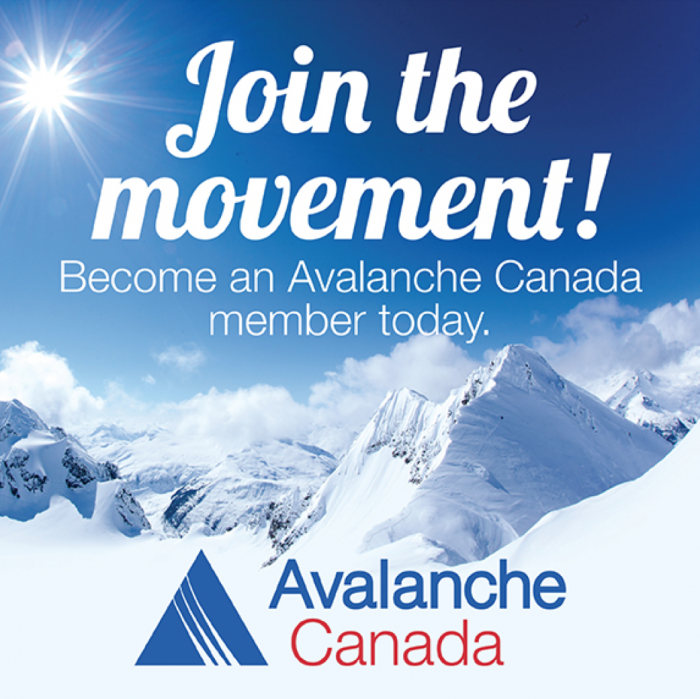 Avalanche Canada is a non-profit, non-government organization dedicated to public avalanche safety, and they're passionate about recreating in our amazing winter backcountry.
With your $40 membership, you will receive:
• A sticker pack announcing you are a Member of Avalanche Canada
• The Avalanche Canada Stakeholders e-newsletter (3X/year)
• An invitation to attend the annual general meeting
• The right to vote in the election for Avalanche Canada's Board of Directors
Their early-season membership drive is from Nov 21 – 29. All members, new and current, will be entered to win some great draw prizes.
Join them–everyone is welcome! Show your support for Avalanche Canada. Click here to become a member today!