Significant powder forecast!
Get ready for a significant snowfall at higher elevations in Western Canadian mountains! Glacier skiing will be prime and perhaps we'll get enough snow to do a bit of bush-wacking!
Here is the weekends forecast showing several feet in the Rockies and in the higher elevations of the BC interior ranges.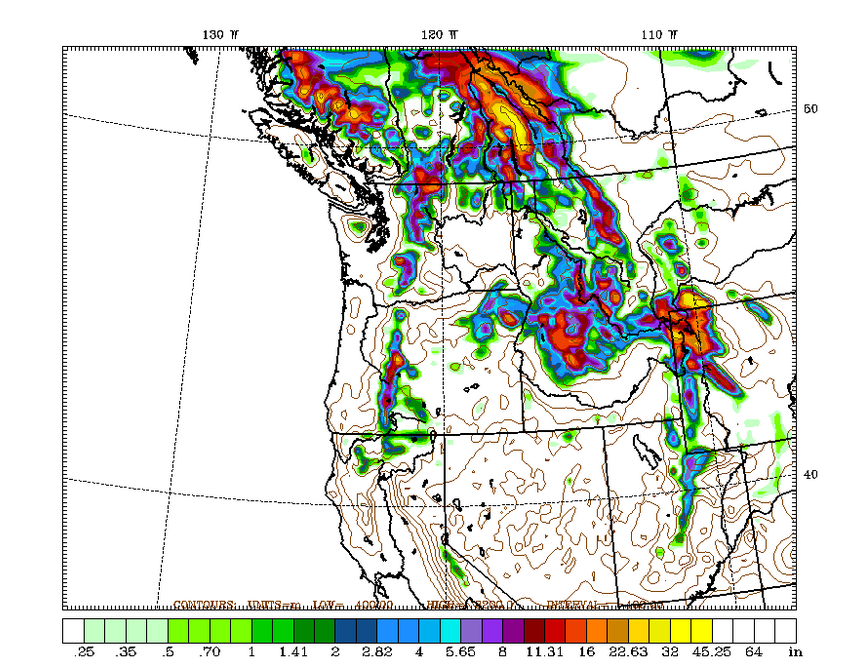 And it's happening, here is Revy's snowcam image from Friday October 30th: