Rogers Pass | Uptracks, Bootpacks and Bushwacks
Rogers Pass "Uptracks, Bootpacks and Bushwacks" is a backcountry skiing guidebook featuring 100 backcountry ski tours at Rogers Pass, BC. Douglas Sproul, GeoBackcountry | Uptrack Publishing, has created this celebration of ski touring, phenomenal beauty and inspiration with love and from scratch, at home in Revelstoke BC.
Rogers Pass is one of the best ski touring and ski mountaineering areas anywhere. Sproul has spent more than 20 years in the Glacier National Park backcountry, acquiring the detailed beta about backcountry adventure in the Selkirks.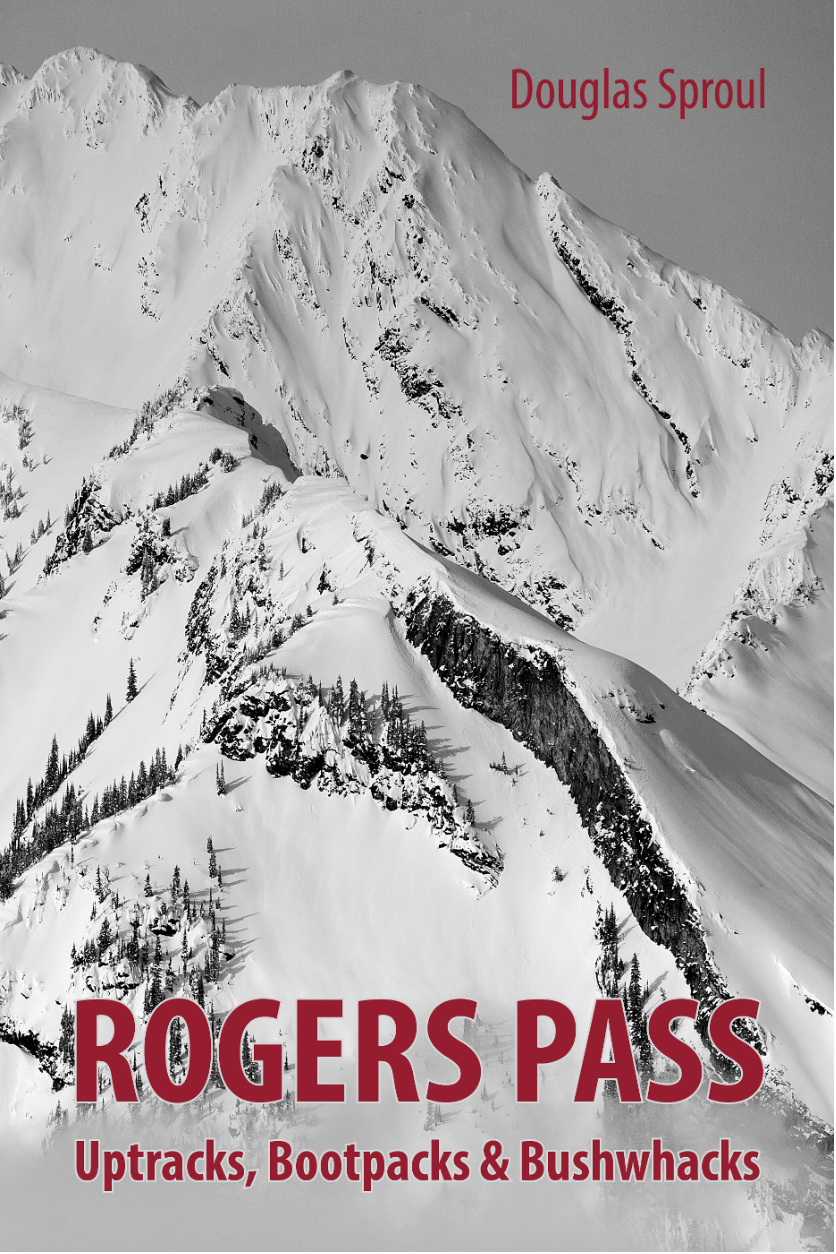 Uptracks, Bootpacks & Bushwhacks is a 304 page softcover book featuring 262 beautifully illustrated, stellar images taken by Sproul and other photographer/skiers. It also features 14 custom illustrated maps with a geo-referenced grid and an utmost attention to detail. Navigable, geo-referenced maps are custom designed for skiers by a skier for use in the field.
– GPS Data is included in 3 different formats (UTM, DD, MGRS) to help with navigation!
– Parking Beta included with locations, elevations, GPS coordinates and Parks Canada Parking Permit requirements.
– Units are displayed in both imperial and metric to help skiers that are used to working in feet for elevations.
This is the second edition of the highly acclaimed Rogers Pass guidebook and is the first printed edition of the guide. Sproul raised funds for his book on Kickstarter, 713 backers pledged $41,323 to help bring this project to life. This guidebook was Printed in Canada.
This guide book is the Roger's Pass Bible, if you want all the info you need to ski tour in this incredible area; this is the book. Buy it online here.