Compelling economic case to protect snow sport resorts in BC
A new report, highlighting the importance of B.C. winter resorts to the provincial tourism economy, is coming at a critical time as the sun sets on a second year of challenging ski conditions.
"We're kind of at a turning point in a lot of ways," said David Lynn, president of Canada West Ski Areas Association (CWSAA). "And what we're trying to say is, 'this is an important industry and you need to make intelligent policy decisions to support this industry because it's so fundamentally important to tourism.'"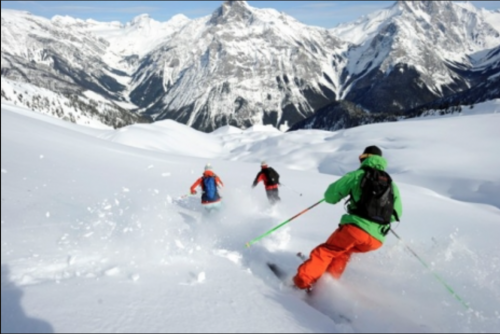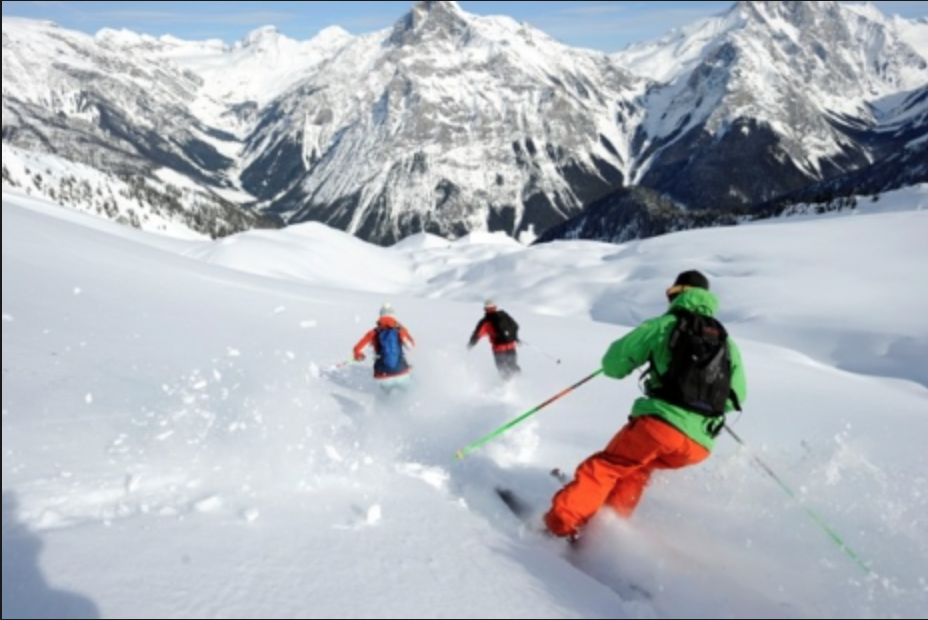 The report by Destination BC, set to be published this week, shows there was $1.4 billion in total spending in the 2012-13 season, approximately 13 per cent of the total Gross Domestic Product of the B.C. tourism industry as a whole. B.C. tourism revenues were also estimated at $13.9 billion, making the B.C. alpine ski areas roughly nine per cent of total tourism revenues.
High-level details were released as part of the CWSAA April newsletter this week.
"The figures are impressive, even though they are conservative and they don't include heli/cat (operations)," said Lynn, referring to the 40 operators that earn $160 million in annual revenues. "At the same time, I think that fundamentally whatever number you end up with, in a way, they always understate the importance of the ski industry. Because if you had no ski industry in British Columbia, most of your winter tourism would collapse. There are so many businesses that are dependent on it and that's not really captured in that study."
Businesses such as hotels and restaurants and winter tour operators, are closely inter-connected to B.C.'s ski industry.
"With no ski industry in the province of British Columbia, our winter tourism would be much, much smaller and the study doesn't try to measure that per se," added Lynn.
The economic analysis gives weight to the industry and ready information to lobby the government with.
That's not to say the province isn't already listening, said Lynn.
He highlighted several key decisions of late at the provincial level that have had a positive impact on ski resorts, including the date of the new B.C. Family Day and the new liquor law changes.
"There's a lot of good things that have happened in British Columbia but we face a lot of threats," said Lynn.
It's not just that temperatures are gradually going up and some B.C. ski resorts have faced challenging back-to-back seasons. There are also rising costs to doing business — WorkSafe premiums are on the rise as are BC Hydro costs and Temporary Foreign Worker program fees.
The Federal Case
Meanwhile, high-profile tourism B.C. operators, including Whistler Blackcomb's Dave Brownlie, met with the federal tourism minister Maxine Bernier last week to drive home the importance of tourism in Canada, and what can be done to boost it further.
The Tuesday, March 31, roundtable meeting follows a much-touted tourism report, initiated by local MP John Weston, and made public in early 2015, calling on the federal government to make changes to air access, marketing funding levels, and visa restrictions, among other things.
There have been inroads on some of these issues. Stuart McLaughlin, president of Grouse Mountain Resorts, who has been involved in these roundtable meetings from the get-go, said the group has the federal government's attention.
"We truly believe that we are being heard," said McLaughlin. "We also understand that we can't just have our hand out for more money all the time.
"I think we have shifted the dialogue from one that's been hopeful to one that's being purposeful."
MP Weston echoed those comments.
"I'm confident that we're already seeing results from these efforts," he said.
The Canadian Tourism Commission, for example, has decided to get back into the U.S. market. The report calls on government to bring CTC funding back up to $100 million, the funding level of 2001 before getting clawed back to $58 million this year.
"I'm hopeful that in the budget that will be presented April 21, we're going to see that recommendation further acted upon, which would be more funding for CTC," said Weston. "I'm hopeful. I've certainly advocated for this."
Whistler will host two key conferences this month.
The six-day Mountain Travel Symposium will take place April 12-18.
Then, CWSAA will be holding its annual spring conference in Whistler at the end of April. A Destination BC representative will be presenting highlights of the report — "Value of Ski Areas to the British Columbia Economy" at that conference.
"I think one thing that's really clear is that there's a real cohesiveness that's developed within the tourism industry," added McLaughlin. "Everyone's pulling in the same direction."

By Alison Taylor
Source: Pique News Magazine