Clair Isrealson Retires
Clair Isrealson has been a fixture in the British Columbia Backcountry for 50 years as an ACMG Ski Guide and IFMGA Mountain Guide. This was his final year as manager of guide operations at Northern Escape Heliski in Terrace BC.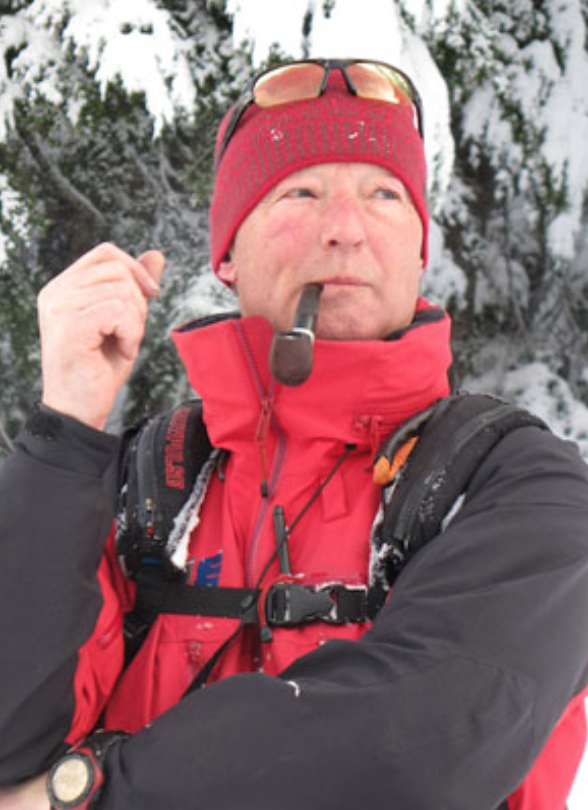 Clair's career in the mountains started in the 1970's when he was hired by Canada's National Parks Service because of his passion for climbing and skiing. Following a solid career at Parks in Banff he moved down the road to Revelstoke to head Avalanche Canada as their Director. Following close to a decade in Revelstoke Clair moved to Terrace.
Clair worked at NEH because he enjoyed being in the mountains and skiing powder. Clair likes to ski really fast in fresh snow and with his pipe smoking!
Thanks for the dedicated service to the health, safety and fun of other mountain folk. You will be missed.
Here is a video tribute to Clair from NEH.
A Legend Retires. Nothing left to do but to put a roast in the oven. from Big Tree Media on Vimeo.