British Columbia Develops Climate Change Action Plan
The government of British Columbia is developing a Climate Change Action Plan aimed at helping B.C.'s 35 ski resorts better prepare for a future with less snow. Stakeholders involved with the plan met this week in Whistler as part of on-going discussions.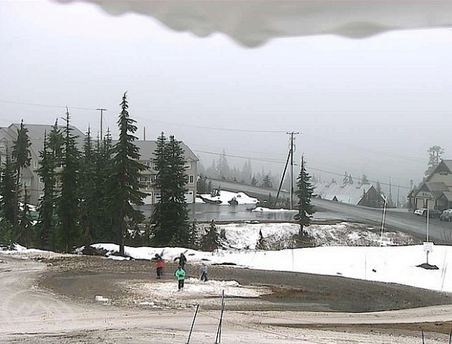 "This meeting was very much about the long term and how we're going to manage climate change as an industry," said Arthur De Jong, mountain planning and environmental resource manager with Whistler Blackcomb.
De Jong said the plan is forward-looking and will identify what ski areas will need to do in the future to build resilience in order to sustain their operations. Topics include adaptation, mitigation in the form of reducing carbon footprints, and diversification by adding more non-ski activities at mountain resorts.
"This is something Whistler Blackcomb has been managing for quite a long time, and the Province is very much a partner," De Jong said. He noted that B.C. is very active on the issue of climate change and is one of the few jurisdictions in the world that has a carbon tax.
De Jong said Whistler Blackcomb's mountain bike park is one example of how his resort has diversified, and noted that the resort is looking to expand its non-snow activities.
"We need as much flexibility as possible to develop other tourism recreational experiences beyond skiing within our operating areas, and the Province is very much a partner in that diversification model," De Jong said.
David Lynn, president and CEO of the Canada West Ski Areas Association, said that having a firm Climate Change Action Plan in place will also help in ensure that future resorts are prepared to succeed.
"I think a lot of what we talked about in the workshop is just making sure that climate change is factored into those decisions, so that, to the extent that we do open new resorts, they're … designed to be viable from a climate change perspective 50 years from now as opposed to 50 years ago," Lynn said.
The next step for the plan is to incorporate some of the feedback that came from the meeting, and official are looking to accomplish that in the coming weeks.