Backcountry captures ski industry
Backcountry was on the front of the minds of many ski and boot manufacturers at SnowSports Industries America's (SIA) major product show of the winter in Denver Colorado last week.
Many companies that have traditionally focused on resort-downhill skiing are expanding their lines of boots, skis or both to try to grab a piece of the expanding backcountry market. Salomon, for example, made its MTN Lab and MTN Explore backcountry-touring boots a major focal point of its booth and public-relations efforts at the Snowsports Industries America Snow Show.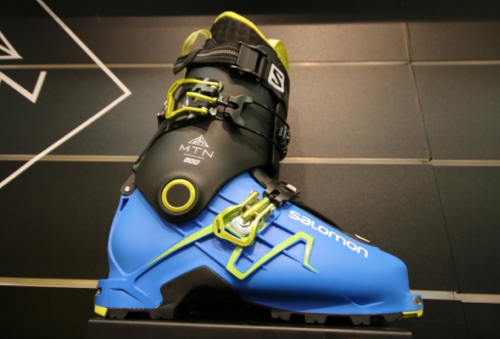 The SIA show draws more than 1,000 vendors of skis, snowboards, boots, skiwear and accessories each year at the end of January. Thousands of buyers from retail stores and reporters in ski media attend to see the unveiling of next year's lines.
It's a time when people get "frothy-mouthed" over ski-industry products, said Whitney Coombs, of Verde Brand Communications, a company that handles public relations for K2 Skis.
Companies that have always focused on backcountry gear feel the pressure coming from the major alpine manufacturers, and they are defending their turf. Backcountry ski, boot and gear specialist Black Diamond "watched people horn in our beachhead," said John Dicuollo, a senior PR account manager for Carbondale's Backbone Media, which represents Black Diamond. "That's our space."
The company has responded by reducing its number of lines of skis from 12 to three for 2015-16 but also by making equipment it believes will appeal for all types of backcountry travelers, both men and women.
"The ski line we have now, it covers everything you would want to do," said Backbone Media's Sam Coffey.
The companies specializing in backcountry equipment aren't surrendering their space. Black Diamond, G3 and Scarpa have as prominent a presence at the ski show as many of the big-name ski makers, such as K2, Head, Rossignol and Atomic. Millions of dollars in sales are at stake.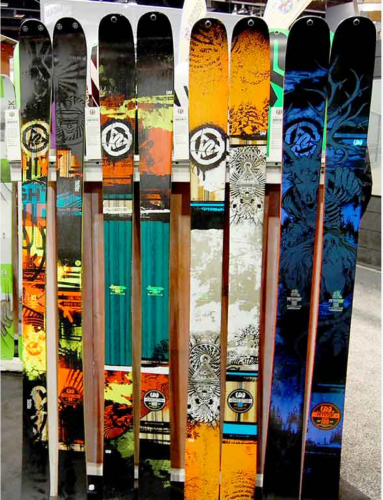 An estimated 6 million skiers and snowboarders in the U.S. are now exploring the backcountry, according to SIA, a trade association for ski gear, apparel and accessories makers that tracks sales and performs meticulous research for its members.
Sales of alpine touring and randonee skis, boots and accessories such as climbing skins grew 5 percent to $54 million last year, according to SIA. Backcountry skiing is particularly appealing to younger skiers — those most coveted in an industry that has relied on baby boomers for decades. The companies that have concentrated on resort-downhill skiing are quick to notice and react to trends — thus the greater thrust into backcountry gear.
Hilary Hutcheson, a spokeswoman for Salomon, said several brands are getting into backcountry gear in response to what their customers are doing.
"It used to be, 'That would be cool if they put a lift up there,'" Hutcheson said. "Now people are hiking it — just not in the right gear."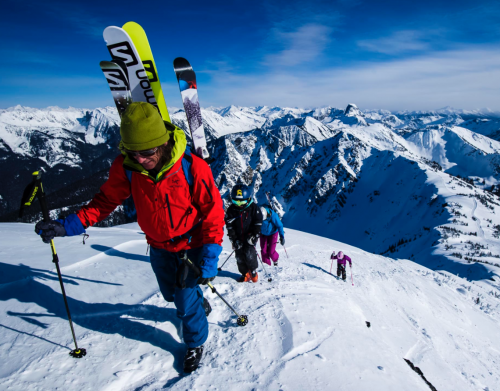 Salomon signed up backcountry-skiing icon Greg Hill(above) to help design its lineup of backcountry gear. He hiked and skied more than 330,000 vertical feet in a month in his home mountains around Revelstoke to help Salomon dial in the design and engineering of its backcountry-oriented skis and boots.
"If we love it, a lot of people will love it," Hill said.
Salomon doesn't claim to make the gear designed for the longtime, hard-core randonee skier.
"It's taking the downhill skier into the backcountry," Hill said.
The emerging importance of the backcountry market was evident at the SIA Snow Show beyond the manufacturers' booths at the Colorado Convention Center. SIA set up a special lounge-type area called Backcountry Experience that promoted gear but also emphasized snow safety and avalanche awareness. Throughout the four days of the show, the booth hosted panel discussions and presentations by well-known backcountry skiers to raise awareness about safety.
Aspen's Chris Davenport was featured in a presentation Friday called "Managing Risk in the Mountains: Lessons From the Backcountry." Among Davenport's messages were to seek education on snow safety and not to rely solely on the people you travel with into the backcountry.
The show also marked the launch of SIA's Backcountry Starts Here Campaign, where retailers, ski reps and the media can tap experts from the American Institute for Avalanche Research and Education for information.
Black Diamond's Dicuollo said the company prided itself on promoting safety before this latest surge in popularity in backcountry travel. The company aims to make sure the safety message doesn't get lost among the new people entering the backcountry niche.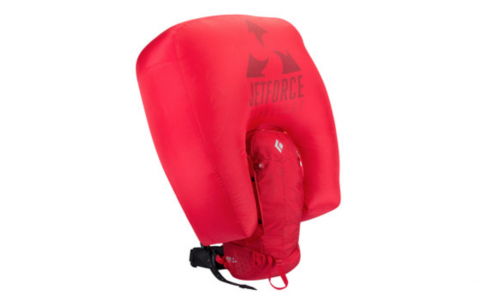 Black Diamond's innovations include the Jetforce Avalanche Airbag Pack. The packs carry gear for day-in, day-out use but also have a jet fan that inflates a bag that automatically deflates to create an air pocket around an avalanche victim and significantly increase the odds of survival. The pack includes a rechargeable battery that allows at least four deployments per charge, so it encourages users to practice and be more aggressive in using it in the field, Dicuollo said.
Black Diamond offered 1,200 of the packs in a limited release this year, and all immediately sold out, Dicuollo said. Another 3,000 will be available for the 2015-16 season.
The ski industry isn't totally agog over backcountry adventure. Mainstream ski makers still sell significantly more alpine than backcountry gear. Among the general trends for 2015-16, expect wilder designs and "super-bright colors," K2's Coombs said.
"It's very surf-inspired," she said.
Another trend is narrower skis at the waist. Super-fat powder skis gained prominence a few seasons ago.
"It's going back a little from the extreme width," Coombs said.
SIA's official preview publication for the show said skis that are 80 to 90 millimeters at the waist were best-sellers this year. Very few skis for next season will be above 110 millimeters. They had crept up as wide as 135 millimeters.
"There was a push for fat, fat, fat," said Mavis Fitzgerald, a Carbondale-based public-relations representative for Kastle skis. Skiers and manufacturers realized that skis that wide weren't necessary except maybe in the Alaska, she said.
Aspen's Davenport helped design Kastle's all-mountain, freeride FX84 and 94 skis for next season. The models will prominently display his signature.
Head also captures potential customers' attention by noting the many stars among the U.S. Alpine Ski Team who use its skis. They include Lindsey Vonn, Julia Mancuso, Ted Ligety and Bode Miller.
"We have the heavy hitters," Head's Ben Drummond said. Each time one of the racers completes a run at the upcoming world championships in Vail, they will lift their skis for the on-course spectators and worldwide television audience to see that they race on Heads.
"It builds brand awareness," Drummond said.
And that might be the edge needed to complete a sale in a very competitive ski field.
Source: FreePress