Wayne Flann caught in avalanche
The only thing worse than feeling his left femur snap in midair was knowing when he landed he would be helplessly swallowed into the side of an avalanche.
Wayne Flann knew what was going to happen as soon as he saw that telltale crack in the snow. He's been in that spot many times before, after all.
What he didn't know was just where he was going to end up this time around.
As a veteran ski patroller committed to avalanche safety through his popular blog, www.wayneflannavalancheblog.com, Flann can ski cut a slope for avalanche control in his sleep.
So, when he saw that crack, he pointed his skis to the side, out of the thin rushing snow, toward the safety of solid ground, instinct and experience taking over.
The tips of his skis were just skimming the edge, so close that Flann thought he had made it. And then… It was just so fast.
"The avalanche spun me around like a little twig and flew me up in the air and I could feel my femur fracture when that happened. I could actually feel it, I could feel the spiral fracture in my leg."
It was surreal.
'Then I landed on the snow and I'm going 'oh shit, this is not good.'"
From above, four members from a Russian film crew looked on in horror, as the snow, once glittering in the sun over Tenquille Peak in the Pemberton backcountry, took on a life of its own, gaining the speed and force of a rushing freight train with Flann caught up on its side.
He tried to think light, keep to the surface, and "swim" backwards; the snow rushed over his head at one point. Luckily, he kept the same position most of the way down — upright with his feet downhill.
In less than 30 seconds it was all over. Roaring thunder to stunned standstill silence.
The once pristine untracked bowl of powder was now pockmarked in pieces of avalanche debris. Flann had stopped on a bench, 60 metres below the trigger point, with just his broken leg buried.
He had survived a Class 2 to 2.5 slide. It's the first time he has ever been hurt in an avalanche.
It was Monday, Dec. 28. Avalanche conditions in the local backcountry were listed as moderate. But that was quickly changing.
That same day a snowmobiler from Coquitlam was enjoying the snow in Chocolate Bowl in the Brandywine area south of Whistler.
He too triggered an avalanche, managing to ride through it for more than 150 vertical metres before being thrown forward over the machine.
Right away he was in the black heart of the rushing snow, darkness everywhere, getting worked from all angles as he struggled to release his airbag.
He heard the bag go off.
Brad Sills, head of Whistler Search and Rescue, interviewed the sledder after the fact.
"Over the next few seconds he started on his revolutions, as he was being tossed about, he could see daylight every once in a while," said Sills.
He came to rest atop the snow, surviving a Class 2.5 to 3 slide, due in no small part to his airbag.
In nearby Itsoot Mountain, also in the Pemberton backcountry, another experienced guide was also caught up in a slide that same day. He too survived.
"Things change very, very quickly," said Sills. "Not even people that are really well trained in it can always forecast it."
The three incidents that day prompted quick action from Whistler Search and Rescue to put out the word about the "twitchy" local conditions, which were quickly changing.
There have been no call-outs of human triggered avalanches since.
Sills said: "Hopefully people modified their behaviour and everybody came home for dinner."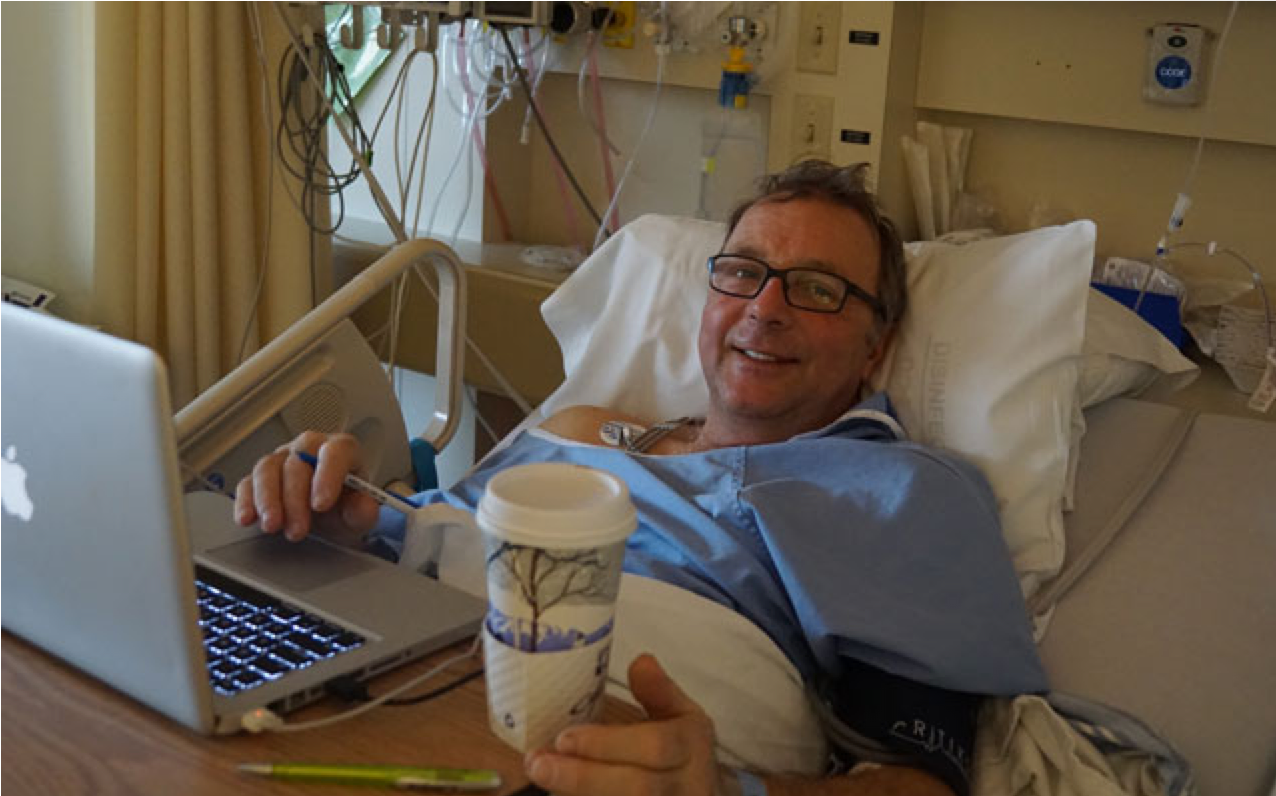 Flann, looking back on the events that led up to his slide, said that while he was ski cutting, scouting out the area in advance of the Russian film party, he hit a rock under the snow, which directed his ski downhill instead of going straight across.
"I've skied off lots of big avalanches that I've cut out," he said. "Sometimes it works. This time it didn't though."
He calls it a "numbers game."
"Thirty years doing this, you're bound to get it sooner or later. I don't know what the message is. The message is… you try hard to negate the risk and you try hard to do what you've been trained to do, (but unfortunately) you can still mess up. Accidents happen."
Flann is now recovering at home. This week he updated his blog with a photo and an article about an avalanche in Austria on Jan. 5 that killed two young members of the U.S. Ski Team.