Mount Baldy re-opens!
Mount Baldy ski area, near Oliver BC, re-opened 500 acres to skiers and riders this season after scrapping operations last season. The Baldy Capital Corporation, based in Calgary, has arranged interim financing along with a Memorandum of Understanding to purchase the resort. The plan is to open Fridays through Sundays.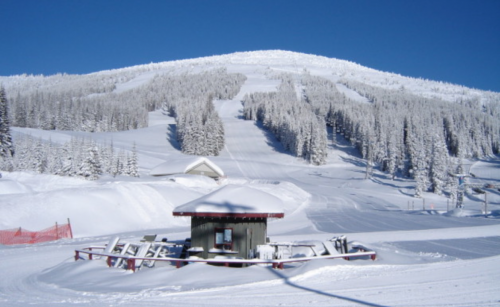 "Job one will be to focus on improving ski hill operations and facilities so that people will want to be here and so it can be profitable and sustainable. Without that focus there is no market for the associated real estate development," said Fred Johnston, president of Baldy Capital Corporation.
In preparation for this season, Matt Koenig, Mount Baldy's incumbent manager, and a small team of former employees have been working to get the resort open for the past several weeks. The resort will operate one quad chair and one conveyor.
Prices for adult day passes are $29, season passes are $249 and family passes are $449. Season pass holders from other ski areas receive a 25 percent discount on all Mount Baldy pass products.
Mount Baldy's previous management and ownership struggled with both the ski hill operations and real estate development following the economic downturn in 2008, according to a press release. The new ownership is focusing on building market share.
Mount Baldy was founded on McKinney Mountain in the 1940s when several ski clubs formed in the region. The first T-bar was installed in 1968, a double chair was added in 1999, and a quad chair was installed in 2007. The resort has the highest base elevation of any ski area in the Okanagan.