Heart of the Himalaya
Skiing and boarding are about getting up a snowy mountain, somehow, and then sliding back down, turning left and right when you feel like it, or maybe jumping off a cliff now and again, if that is your personality and skill level. But there is another element to these snowsports, not as obvious, perhaps, and not even directly involved with sliding down a mountain. This nebulous "other element" is an involvement in mountain culture, here in Canada and around the world.
There's no lessons, no guidelines, no "How To", no right, or wrong, no mistakes, no "good" style, or bad. It's just time. You spend enough time in the mountains, summer or winter, and there is a culture out here, a type of people, an attitude, a lifestyle.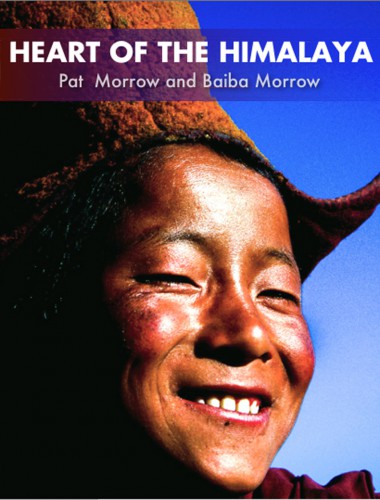 Pat and Baiba Morrow live here in eastern BC, up the Powder Highway in a beautiful house overlooking the Columbia Valley wetlands outside of Invermere, perched between the Rockies and the Purcells. Pat is an East Kootenay boy, through and through, while Baiba came to these mountains by choice, after growing up in Montreal and graduating from McGill in Occupational Therapy. The couple moved to Canmore years ago, but were driven out by frenzied development to escape to a quieter locale.
People ask me how I met Pat and Baiba and I shrug. I don't remember. We're all involved in mountain culture, the doing of it, the recording of it, writing, photography, the whole enchilada. We all live in the East Kootenays. It's a small community. We couldn't not have met.
I'm writing this post to honor the couple's recent book, "Heart of the Himalaya" which is available only as an ebook through ibooks. "Heart of the Himalaya" takes us on an unforgettable journey into the landscapes and cultures of the highest mountain range on Earth. Pat is best known for being the first Canadian to summit Everest, but that is just a small part of his involvement. "Heart of the Himalaya" is an artistic compilation of 18 expeditions. The book uses few but poignant words, mixed with a lifetime of the most striking and unforgettable photography I have ever seen, along with some short, informative, or even funny video clips. This is not a book to read once and set down. It is a treasure that begs to be picked up again and again, for years or decades, to invigorate us with the wisdoms of a unique culture and the power of the planet we call home.
Heart of the Himalaya is available on ibooks.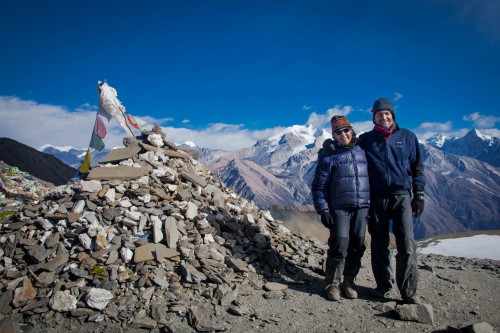 By Jon Turk