Wayne Flann's Whistler Snow Pack Summary
It's been an interesting start to the season in Whistler, to say the least. Here is a crash course on what's been going on in the area around Whistler Blackcomb, here in the West Coast Mountains of British Columbia.
Area Overview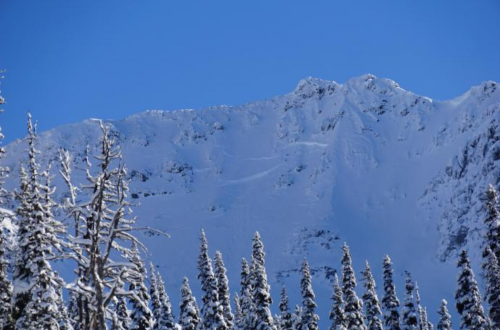 The Whistler Blackcomb area benefits from a maritime climate with periods of continental influence, meaning that most years, we get a fairly consistent deep and strong snowpack by mid-winter. We usually expect to see southwesterly storm tracks that drive intense storm cycles into the area, lasting between one and two weeks, with less intense or stable periods in between, which also last a week or two. Most years, several arctic outbreaks are added into the mix.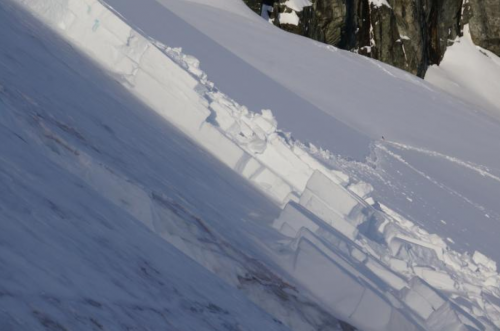 Throughout the past five years, we've experienced cycles of colder-than-average winters, with frequent high-pressure systems entering into the area. This translates into an increase in persistent weak layers within the early season snow pack, thanks to an increase in the frequency of melt freeze crusts, facets, depth hoar, and surface hoar. As more and more people venture into the backcountry, smart decision-making in avalanche terrain is as important as ever.
The Year So Far
We're experiencing a weak El Nino year, which – combined with several intense weather events originating in the Pacific – has brought significant amounts of precipitation and fluctuating weather. Global warming comes into play, too; hot summers have resulted in increased glacier melt, which has stripped away the firn snow. This has changed the characteristics of some avalanche prone areas.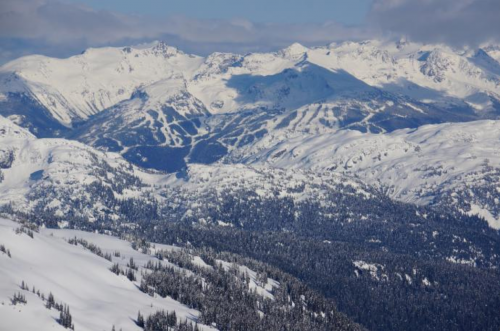 This year, we have a relatively shallow early season snowpack in the alpine. We've also seen periods of cold weather. Combined, this results in steep temperature gradients that have created crystal formations, especially around the three crust layers we're presently seeing in the snowpack (more on those later).
The most significant weakness in the snowpack has been the mid-November persistent weak layer. Some in the local avalanche community refer to this as the November 9th crust, while others call it the November 20th crust. We'll just call it the mid-November crust. And then there are the storms that rolled in between December 9 and 11. Early in the storm, the freezing level rose as high as the mountains' peaks, resulting in several wet avalanches, some up to a size 2.5. As the storms moved through, the freezing level dropped, leaving us with a fairly good load on the mid-November crust. We've since seen many natural size 2 and size 3 avalanches in the area.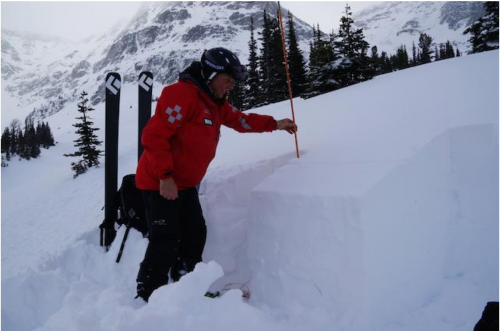 Recent Happenings
At this time, the snow from last week's storm has been settling into a very dense "bridging layer". But it's not all smooth sailing: a very large trigger could very well initiate an avalanche in the existing snowpack. Something like a large cornice collapse or a wet snow load is a very real concern.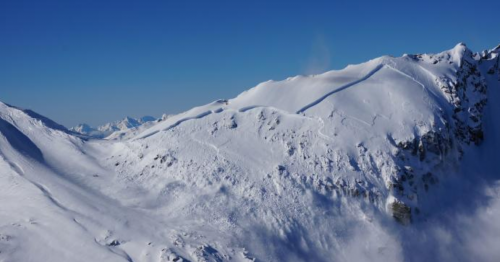 Recent cold, sunny weather has resulted in the formation of surface hoar between 5 mm and 20 mm in protected areas, especially around the tree line. We're expecting several fronts, which will cause new snow instabilities to form. This type of instability is usually short-lived: we often see a steady trend towards increased stability following the end of the storm.

Right now, the three layers of concern are:
– The mid-November crust, which is deemed a stubborn layer in specific areas. This layer is 50 cm to 200 cm deep.
– The middle layer from the November 28 melt freeze crust, which is in isolated areas and is presently unreactive. This layer is 50 cm to 150 cm deep.
– The most recent layer from the December 9th melt freeze crust, which, when widely disturbed, is stubborn to react. This layer is 20 cm to 50 cm deep.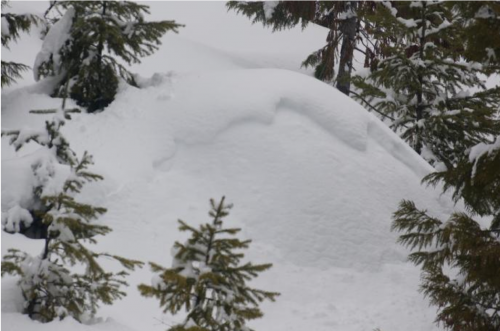 Now, your homework: read the avalanche bulletin every day; keep abreast to changing conditions; and have a safe winter!
Visit Wayne's avalanche blog.
Words and photos by Wayne Flann