Red Bull Cold Rush visits Revelstoke
After a two year hiatus, the biggest event in backcountry freeskiing is coming to Revelstoke. Fusing the disciplines of backcountry slopestyle, big mountain, cliffs and alpine ski touring, Red Bull Cold Rush is an event like no other. From Feb 3-6, the Red Bull Signature Series event will see a handful of the world's premier skiers invited to battle it out for a chunk of the $36,000 prize purse awarded to the most versatile, well-rounded freeskiers.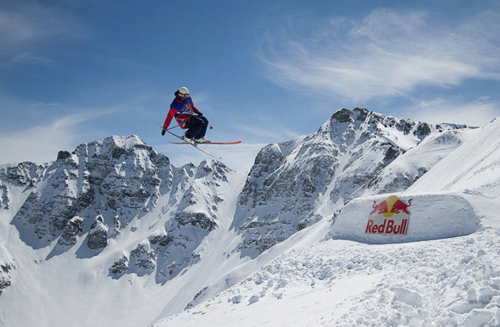 The return of Red Bull Cold Rush means a blend of fresh powder and fresh ideas. Along with the new location in Revelstoke, the event is also being updated with fresh elements including innovative on-mountain features and a competition format that places a greater focus on alpine touring. But one thing remains the same: the peer-judged three-day competition will see athletes pushing one another to raise the bar of backcountry freeski progression.
"Red Bull Cold Rush is the one and only top tier event that I, and all the other backcountry skiers, have to express our type of skills in a competition format. The fact that this amazing event is coming back to Canada just gets me all fired up! It's where I spend my winter doing what we do, so I'll be right at home this year" says Sean Pettit, professional backcountry freeskier and two-time winner of Red Bull Cold Rush in 2010 and 2011.
Red Bull Cold Rush originated in Rossland, BC and has also been hosted at Retallack, BC and Silverton, CO.