Be Careful out there!
Powder Canada's Christmas message for all you backcountry enthusiasts is be careful out there!
On December 23rd we skied to the Thunder Meadows Cabin in the Lizard Range, Fernie BC. The cabin is owned and operated by the Fernie Trails & Ski Touring Club who also operates the Tunnel Creek cabin.
The skiing was very good above 6000 feet and marginal below. 60cms of new snow is sitting on-top of a pronounced ice crust with facets. The bad layer could possibly linger for the season. Here are the results and message from Robin Sigger's and his shovel sheer test:
We make a few small repairs to the cabin and enjoyed the comfort of lunch in the warmth of a nice fire.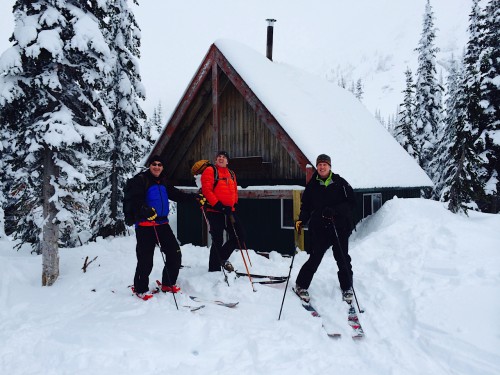 Robin is the Ops. Manager at Fernie Alpine Resort.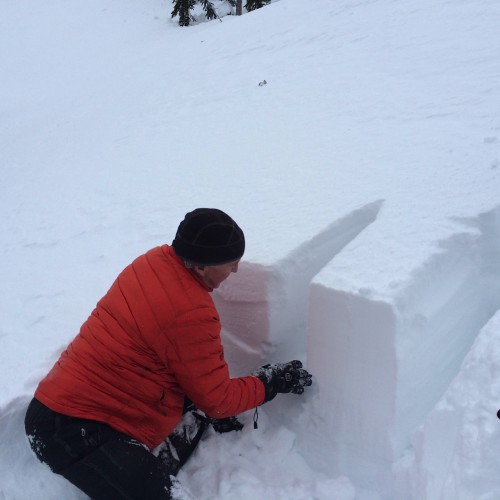 Ian Stokie (left) was the original builder of the Thunder Meadows hut in the 80's.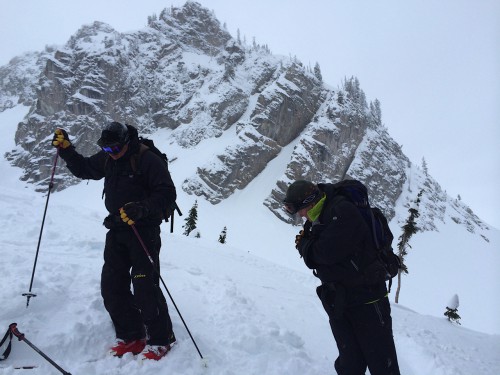 The Lizard Range is a dramatic backdrop with chutes that the late Craig Kelly shredded in the 90's.
A large avalanche cycle in 2014 brough down a few 100+ year trees in the bottom of Cabin Bowl and serve as a reminder of an avalanches destructive potential.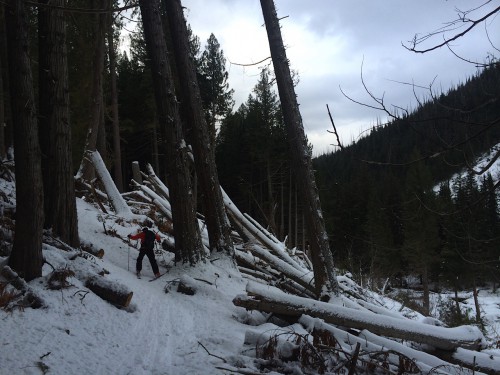 Have a happy and safe holiday!