Valemount ski resort proceeding
The proposed Valemount ski resort took a major step forward with the closing of investment towards 30,000 acres of resort land and 7000 vertical feet of skiing, according to people close to the project. Hunter Milborne, nationally recognized as the "Dean of Condos" by Canadian Business Magazine, and Robert Powadiuk, a Toronto-based commercial real estate developer and longtime skier credited with the audacious notion of turning Mount Mackenzie into a mega-resort some 20 years earlier, are the two rumoured to have closed on the property.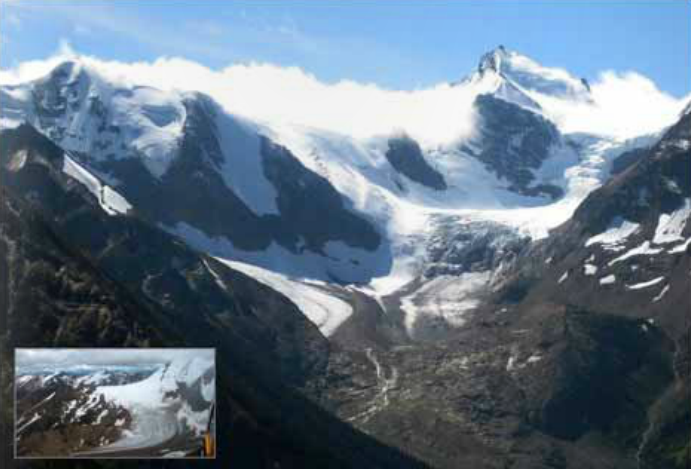 When built, Valemount's resort will feature the only ski in/ski out airport in North America. The ski and sightseeing resort would feature the world's largest vertical drop, year-round skiing, high-alpine glaciers and sightseeing that includes Mt. Robson, the highest peak in the Canadian Rockies.
Facilities for year-round skiing on glaciers and high-alpine glacier sightseeing do not currently exist in North America, although they are common in the European Alps, the proposal says.
The study area outlined in the company's 2012 Formal Proposal covers roughly 41,000 acres. The controlled recreation area would be about half that size, or 20,000 acres. The ski run terrain would be 2,500 acres (Whistler-Blackcomb is approx. 8,000 acres).
According to an earlier proposal, the initial 2,000-bed resort base would be situated on a bench just below the mountains via the Westridge Family Loop road, west of Valemount.
Among the resort's potential features are a public swimming pool and spa; snowshoeing and cross-country ski trails; mountaineering, backcountry touring, and climbing; tree-top adventures and ziplines; snow tubing; mountain bike trails; and mountain-top dining. The cost of the full project was estimated to be $800 Million.
The Valemount Ski Society is working to ensure the needs and values of residents are considered in the master plan process. The society, which has around 500 members, was set up to promote a high-quality alpine destination. Project details can be found on the society's website, www.valemount.org/ski.
A copy of the 192-page Formal Proposal from September 2012 lays out more detailed plans for the year-round ski and sightseeing resort that would be the first of its kind in North America.
To download the document, CLICK HERE.