Get Ski Fit with Greg Hill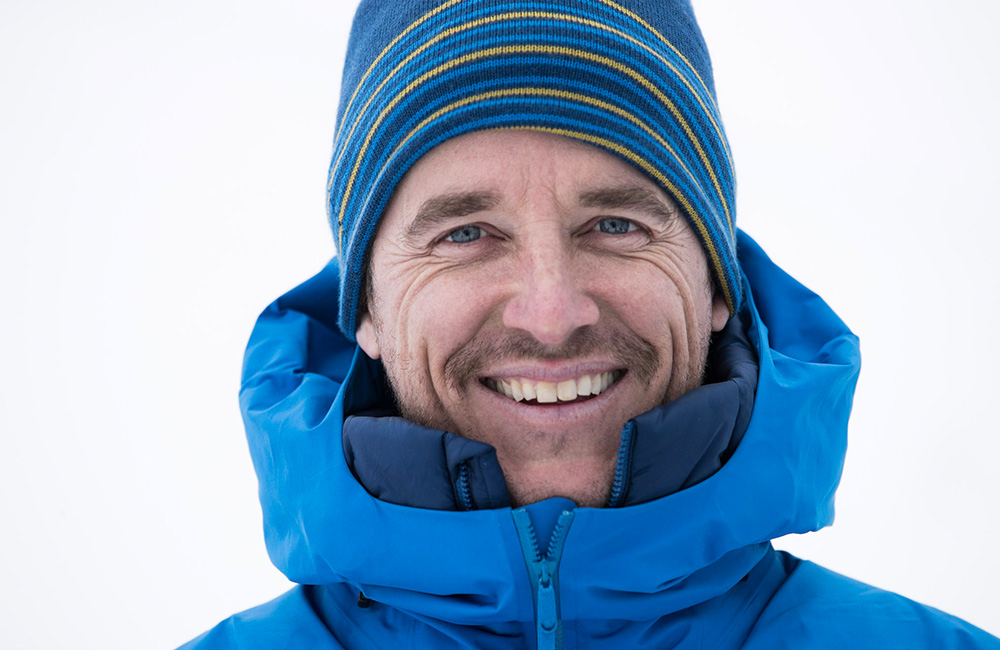 Opening day is fast approaching and that means it's time to stop procrastinating and start getting physically ready for the upcoming season.
Now, it's possible you've been prepping all summer in anticipation for winter fun? In that case disregard everything that follows and go have a drink- you earned it!
However, I am guessing the majority of you fall into the same category as me and have, despite your best intention, not been squatting and lunging up a storm all summer.
Not to worry, that is why I called in an expert from our pro team.
Greg Hill is one of the fittest people you will ever meet. EVER. The man was named one of the top 25 Fittest Guys in the World in 2011, for climbing and skiing 2 million feet in a year. In case you were thinking of trying that… it's the equivalent of climbing Toronto's CN tower three times every day for 365 days. Bottom line, Hill knows how to get the most out of your body and he was kind enough to offer up some tips:

Q: It's one month from opening day and I haven't started training. Where do I even begin?
I would think that Cardio is the best thing to work on. Getting your overall fitness up will help you recover quicker, which means that each time on the lift you will be ready for the next shred fest. You may not have the strength to stomp big cliffs but at least you will be able to keep going all day. It's also something that can be gained quickly.
Q: I want to be ready for opening day, but I don't have a lot of time. What type of exercise do you recommend where I will get the most 'bang for my buck'?
Obviously quad strength is key for skiing, but explosive strength is more important. So lunges, squats and jumps are pretty key. Anything that works your core strength is handy to, since the core is what will keep it all together while you recklessly shred lap after lap.
Q: What's your go-to exercise to make sure your legs are ready for opening day?
We used to do a lot of wall sits. Which is similar to tucking snow rodeo top to bottom. Most shred runs last less than 5 minutes so if you can sit against the wall for 5 minutes and then break and repeat. It will be similar to your days on the hill. Intense leg workouts for 5 minutes and repeat.
Q: Fast forward to opening day, what are your tips to make sure I don't injure myself first day out?
Take it easy. There is a whole season ahead. Pull back a bit and shred at 75%. Obviously hard to do, but well worth it in the long run. Also don't go for the whole day, just go for the excitement and psych of the day and ease into your season.
Source: revelstokemountainresort.com