Early Season Avalanches
The following photos were taken on Tuesday, November 11 on Eagle Pass Mountain in the Monashees near Revelstoke. They show a size 2 skier controlled avalanche on a south aspect, elevation 2,300m, up to 80m wide x 30cm deep that ran about 400m. It was a wind-slab that ran very fast on a rain crust. This is a good reminder that we can't be complacent early season.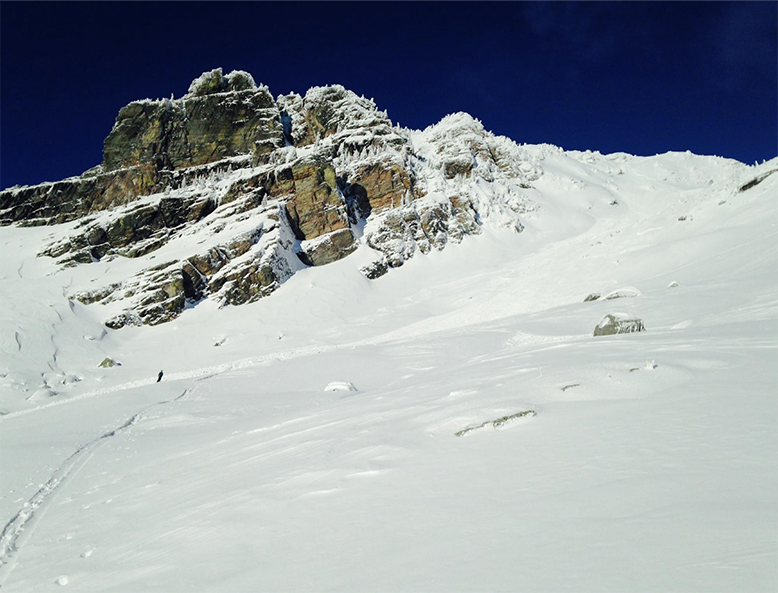 If there's enough snow to ride, there's enough snow to slide. Watch out for windslabs, which you may find in unexpected places.
If you've got early season photos or conditions updates to share with Avalanche Canada forecasters, please email forecaster@avalanche.ca. Avalanche Canada's new observation submission app is coming soon! Thanks to Jeff Colvin for the pics.