Wayne Flann's Whistler Avalanche Blog
Wayne Flann's Whistler Avalanche Blog shares topics on Avalanches in Whistler, the Sea to Sky Corridor and around the Globe.
If you are a frequent skier, rider, heli-dropper or sledder who frequents any part of the Sea to Sky backcountry, this is the man you should be listening too when it comes to your safety. Wayne Flann knows a thing or two about avalanche safety. The 30-year veteran of the Whistler/Blackcomb ski patrol is a Professional member of the Canadian Avalanche Association, a Level 2 Canadian Ski Guides Association member, Field Rescue Leader for Whistler Search & Rescue, Licensed Paramedic, Long Line Rescue Technician since 1986 and Safety consultant for the film industry for the past 28 years.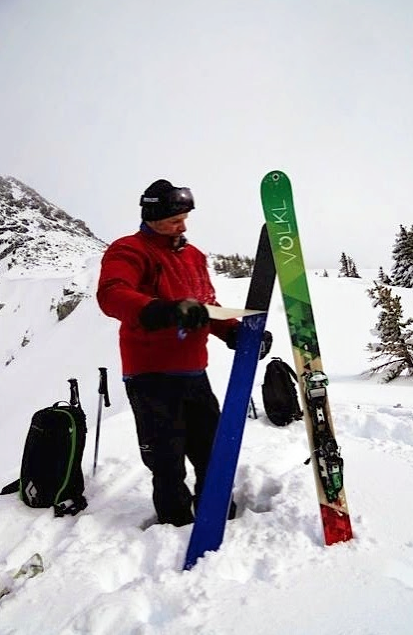 Because he cares about the safety of people who venture out into the winter wilderness, Flann started his own blog in the fall of 2011, and has been hard at work since. He posts daily in the winter on avalanche activity throughout the Sea to Sky and other regions of the world. "I started the blog to get out snow pack information that I felt was pertinent for the early season conditions," says Flann. "Had lots of positive feed back so I tried to also instill some knowledge and keep readers abreast to any trends or interesting news in the avalanche world."
Flann created a signpost to increase safety awareness and etiquette among backcountry users. The 10 steps form a foundation for what everyone should know before heading to uncontrolled slopes.
1. Have you read the current local avalanche bulletin?
2. Do you know where you are and where you are going?
3. Does someone else know where you are going?
4. Do you have your shovel, probe, and transceiver?
5. Can you call out in an emergency?
6. Be aware of people above and below you!
7. Be prepared to spend the night!
8. Get trained. Practice often. Have a mentor.
9. The conservative choice is never the wrong choice.
10. If you don't know, don't go.
If you have information or pictures of avalanche activity please feel free to pass it along. Contact Wayne at: wwflann@me.com