Mount Baldy to open with new owner!
Big news for a small ski hill in the Southern Interior as it will be open in time to operate for the upcoming 2014-2015 ski season.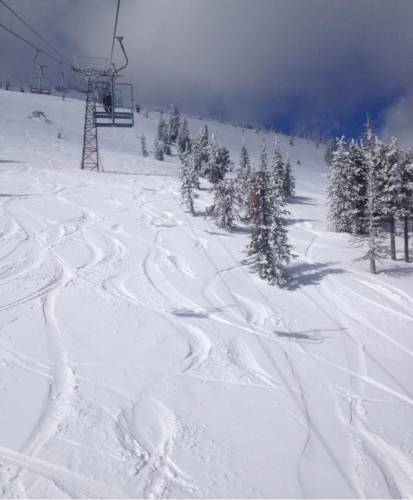 Mount Baldy Ski Resort recently went into foreclosure with Vancouver Marketing Agent G-Force Real Estate Inc. tasked with finding a capable buyer. G-Force has now announced that it has found a new prospective owner and operator and tentative agreements have been reached. The existing resort manager, Matt Koening and his team have entered into the tentative agreement with the first mortgage holder and provincial authorities.
"It has been a lot of work at a very hectic pace," said Gary Powroznik, Managing Director of G-Force. "Alpine resorts are tough to resurrect in a short timeframe because they are specialized capital intensive businesses which require available experienced management and adequate financing, both of which can be hard to find in a short timeframe. It is also important that the prospective new operator/owner have a completely new start from the existing insolvent company."
The name of the new owner of the resort has yet to be confirmed with that information expected to be released once the final agreement has been made. The price of the resort has not been disclosed, but previously G-Force said all reasonable offers would be considered.
The sale of the property includes both chair lifts, magic carpet, and has on the property 120 cabins and condos and the current day lodge. More information about the sale is expected in the coming days.