Introducing Avalanche Canada
Say goodbye to the Canadian Avalanche Centre. Say hello to Avalanche Canada.

The Canadian Avalanche Centre announced its new name and logo at the International Snow Science Workshop in Banff on Oct. 2. The change has been in the works for a year and is designed to give the organization a distinct brand from the Canadian Avalanche Association.
Avalanche Canada, as the CAC will now be known, is tasked with public outreach, while the CAA is the organization for avalanche professionals. There is also the Canadian Avalanche Foundation, which is the fundraising arm of the avalanche industry.
The change coincides with the 10th anniversary of the CAC, which was founded in the fall of 2004 in the aftermath of two deadly avalanches that killed 14 people in January 2003.
Gilles Valade leads the non-profit organization known for forecasting, which will now be known as Avalanche Canada.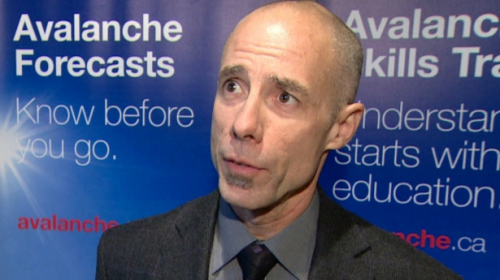 He says there was a good reason for the change.
"We were showing a logo with the Canadian Avalanche Association and the Canadian Avalanche Foundation even though we were … separate organizations," he said.
The group will retain the same website — avalanche.ca — and programs offered in the past.
It will also have more resources this year. The Alberta government is boosting its annual support from $100,000 to $250,000.
It follows an especially bad winter in the mountains when 15 people were killed in 13 avalanches — the deadliest season in the last five years. Out of those deaths, six of the fatalities were in Alberta's Rocky Mountains.
The group says the funds will help improve the public safety bulletins.
Avalanche Canada is already starting to caution backcountry users as snow begins to accumulate in the mountains.