Helicat Canada
Western Canada, and in particular British Columbia, is the most densely populated heli and cat skiing area on the globe. With its majestic coastal ranges rising out of ocean in the west, to the rocky mountains connecting Canada to Colorado in the south, with its incredible ability to produce large amounts of snowfall. These combinations, which make for incredible skiing, also come with inherent dangers. As is the case with many adventure tourism industries, little to no formal regulation exists to govern these industries and mitigate the risks.
The HeliCat Canada Association (HCC), formally known as the B.C. Helicopter and Snow cat Skiing Operator's Association, was formed in 1978 to serve as their collective body to define standards and operating guidelines. The primary function of the association is to set standards for safety, client care, environmental stewardship and operating methods for the industry.
As a future ski adventure enthusiast, client care is a top priority. Your ski guide therefore has a pivotal role in ensuring this objective is achieved. HCC regulation states that all association members have only industry accredited ski guides under their employ, in order to ensure the maximum level of professionalism is maintained when analyzing and mitigating risk in an ever-changing environment. This is accomplished through extensive and ongoing periods of training and examination.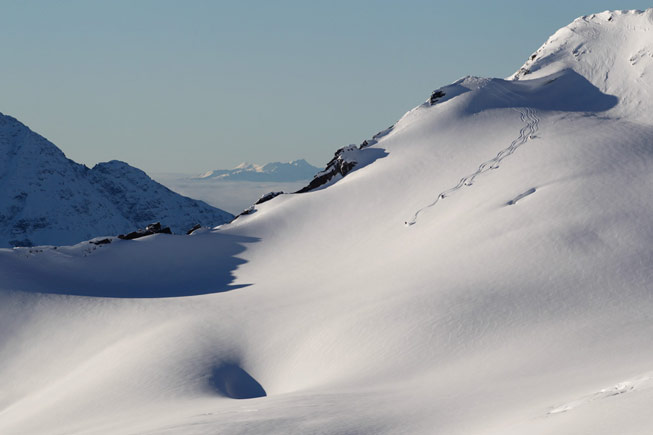 However, membership of HCC remains voluntary, and should therefore remain a constant consideration when selecting your upcoming ski partner of choice.
For more information, or to review the complete list of standards and guidelines regulating Heli and Cat Skiing in Canada, please visit the HeliCat Canada website http://www.helicatcanada.com