Revy ready for season
What's new this winter at Revelstoke Mountain Resort? For your skiing and snowboarding enjoyment, their Trail Crew have been working hard to provide you with a new take on existing terrain. They're introducing a more advanced way to introduce guests to their renowned backcountry safely, and they've added new facilities to the base area to improve your ski day.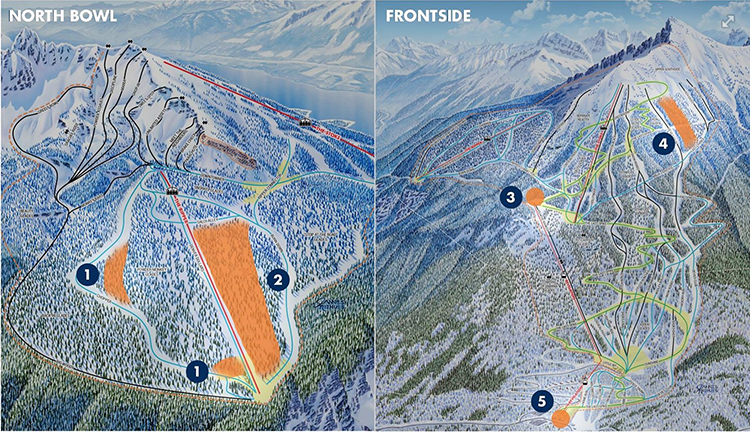 1. They've straightened out Chopper by introducing two cut-throughs at crucial locations to maintain the flow and challenge of the run. As well as avoiding the uphill corner, skiers will be able to duck out to Denver Dollars, skipping the steep sections at the bottom.
2. They've conducted extensive glading top to bottom in the Glades of Glory, increasing the number of lines available and improving access from the Ripper Connector. Together with the work conducted on Snorkel Glades last summer, this will make pillow-hunting on the Ripper even more fun!
3. They've introducing "Avalanche Ranch" with help from Backcountry Access, a larger transceiver-testing area with more realistic and advanced scenarios.
4. Tally-Ho Glades (a new favourite last year) has DOUBLED in size – now extending almost all the way to Devil's Club!
5. Try out their new retail concept with ski boots, a specialty BCA backcountry area, and softgoods all under one roof. Professional bootfitting and custom footbeds will also be available to fix pressure points and save your ski day.