Synchronicity in Colorado
By Jon Turk
When I'm not skiing, or writing about skiing, sometimes I work as a wandering storyteller with the Weber Dance Company from Boston. Our performance, called "Synchronicity and the Sacred Space" is about the power of healing and that unknowable space where science cannot explain nature's mystery.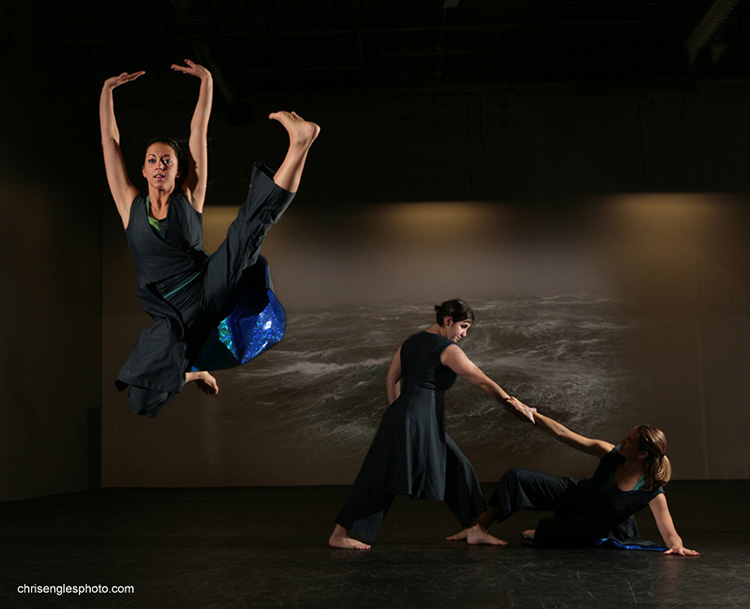 As a boy, I frequently dreamed of running away from home and joining a circus to juggle powered up chain saws while standing on the back legs of an elephant while the elephant was standing on its head. But this is better: I tell my stories and then watch as the dancers interpret them in the fluid movement of dreams and water.
We just finished a mini-tour in western Colorado. During that time, I managed to sneak off for a day to ski Aspen Highlands with Tim Mutrie, who works part time as an outdoor adventure journalist for the New York Times. The Highlands has undergone massive upgrades since I last skied there in 1968, with dozens of steep glades and chutes dropping off the main ridge. But the main attraction is the Highlands Bowl. To access this run, you ride a snowcat ("free" as part of your $124 lift ticket) along a spine back, until it becomes too narrow and steep for the cat. Then you put your skis on your shoulder and walk.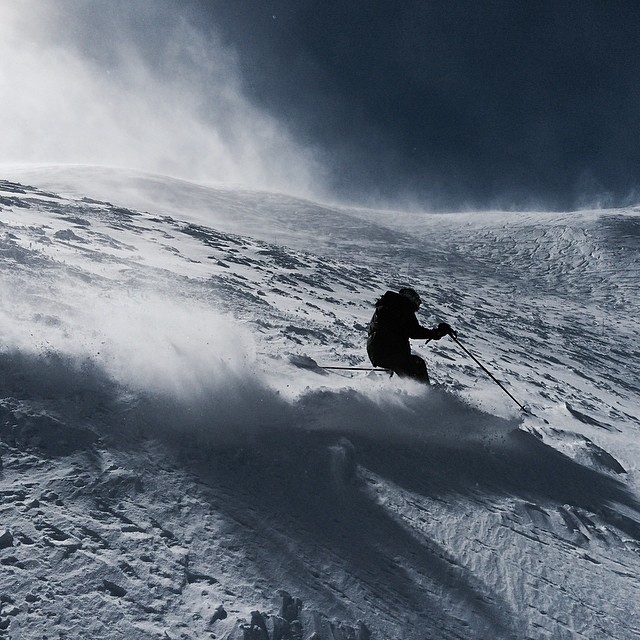 On the day of our outing, the wind was howling up a gale and visibility was near zero in the morning, so we skied dust on crust in the trees. As a fellow skier scratched by, Tim remarked laconically, "The snow is noisy today." Then, late in the afternoon, just as I had given up on a bowl run, the wind stopped abruptly, the clouds parted, and the Colorado sunshine felt downright hot, especially after a winter in the North country. When we were halfway up the ascent, the sucker hole dissipated and windblown pellets of driven snow pounded harshly against my right cheek. I've never been good at altitude without a week of acclimatization, so as we passed the 12,000 foot mark, I was short of breath, dizzy, and struggling.
A helpful young woman in her 20s advised, as she sped past, "You wouldn't get cold if you weren't so slow."
I replied, "Thank you."
By the time we summited (12,392 ft), everyone else had come and gone, and we were alone with the prayer flags and little snow tornados dancing around the ridge-tops. I imagined Jen and Adriane, or Kristy and Shannon spinning and leaping in graceful arcs, telling a story that needs to be told – but should be obvious – about the glory of the wind. All the tracks, just five minutes old, were erased by the gale, so we dropped the line through spindrift and strastugi, slightly tricky but surprisingly consistent, for the long run toward a big fat slice of pizza supreme.