Olympic Reflections
By Jon Turk
Sometimes when I am watching the Olympics, I wonder if those athletes are the same species as I am. I think about trying to train enough so I can lift my wife over my head, hold her left leg out straight while she wraps her right leg around my ear, all while I am on figure skates, and then twirl around in pretty little circles. Or ski (or board) up an 80o hill, leap into the air, spin around three times like an upside-down helicopter gone amok, while simultaneously doing three or four aerial somersaults. Or, cruising down an icy ski run at 100 km/hr. ……. You get the idea. I mean, I've been involved in athletics all my life: In team sports when I was in high school and college, and since then in outdoor and gravity sports. And I could no sooner compete in the Olympics than I could perfect my broad jump to the Moon. So hats off to all those amazing athletes. I am really enjoying this global sporting event.
But while we're on the subject, I'd like to take a moment to remind ourselves that the realm of fun athletic things to do in the out-of-doors is astronomically huge, and that every person can participate, at whatever level of athleticism your DNA handed you. There are three recent books that emphasize this point. I rate them all as "Must Reads."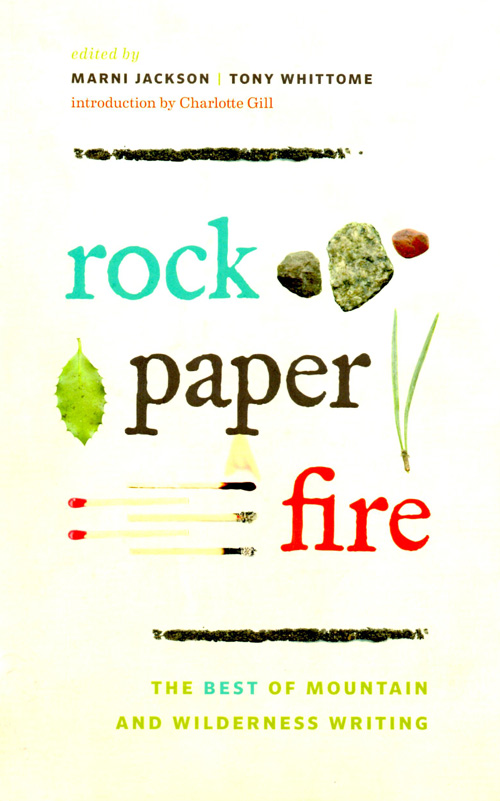 Rock – Paper – Fire, Published by the Banff Centre and edited by Marni Jackson and Tony Whittome, is an anthology of "The Best of Mountain and Wilderness Writing." Although there are some amazing feats in there, the emphasis is mainly on how the anthology authors express their feelings and inspire others to share the wilderness experience. Andy Kirkpatrick, writes about a climb that he backed down from, not one in which he "conquered the mountain." Maria Coffey introduces us to "Spirit Friends", which are 'unexplainable presences' that have visited adventurers in critical moments. And in What The Mountains Mean to Us, Ian Brown summarizes, in my mind, the essence of these 24 riveting and unforgettable adventure stories, "In the sparsely populated and not easily attained mountains, the trails have not all been broken. We can still make our own tracks, instead of following someone else's."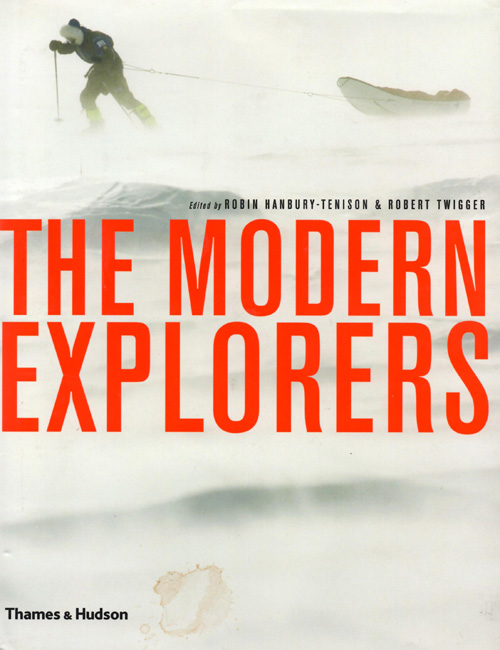 A second recommended book, also an anthology, comes from Britain, and is titled, simply enough, The Modern Explorers. On the jacket cover, the editors, Robin Hanbury-Tenison and Robert Twigger, remind us that "The spirit of adventure is alive and well in the 21st century." The book is divided into every conceivable wilderness setting: Polar, Desert, Rainforest, Mountain, Ocean, River, Under Sea- Under Land, and Lost Worlds. In each setting three to six independent stories carry us to forgotten places, ripe for exploration, (which is seeking), and adventure, (which is the scary part that happens, sometimes to the explorers).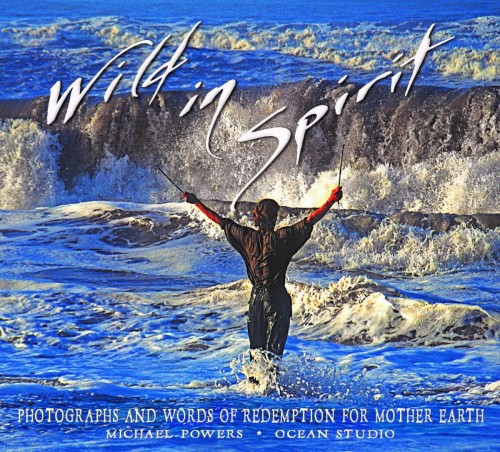 Finally, I would like to talk about a book that is very dear to my heart, Wild in Spirit. When I was a young man, sea kayaking was generally considered to be the timid little sister of river kayaking, because, at that time, most sea kayakers stuck to protected waters. Then the Tsunami Rangers came along, with acrobatic antics in the surf, seal landings on wave battered rocks, and hairy dashes into hidden sea caves. The little sister grew up. One of the founders of the Tsunami Rangers, Michael Powers, is now in his 70s. He has compiled a coffee-table book of short tales, inspiring quotes, and equally inspiring, stunning photography.
"Mountains are not fair or unfair, they are just dangerous." Reinhold Messner.
"Clothes make the man. Naked people have little or no influence on society." Mark Twain.
"The quieter you become, the more you hear." Ram Dass.
It is the kind of book that you will read, set by your reading chair, and then pick up again and again – for many years. For more information and purchase details.
So, there's another week or so of the Olympics, heartbreak and glory, and glory in the heartbreak. Enjoy. And then go out and enjoy the snow, and when the snow has melted, enjoy the non-snow, until it becomes an inseparable part of you.