In Memoriam: Wade Galloway
It is with great sadness that we learned today that Wade Galloway was killed in an avalanche in Waterton Lakes National Park on Saturday, Feb 15. Galloway was backcountry snowboarding with a friend near Rowe Peak in Waterton when the avalanche hit at about 3:30 p.m. Parks Canada, in a release, said the friend was not buried by the avalanche and was able to locate and partially extricate Galloway and made attempts at resuscitation. They were unsuccessful.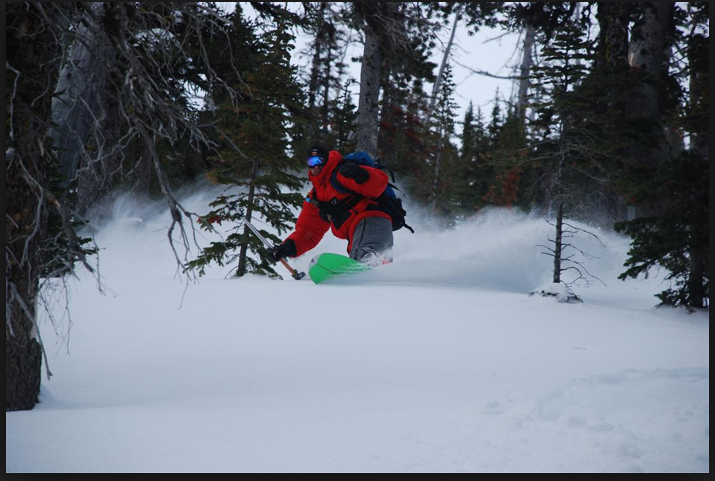 Galloway, who was a married father of two, was elected to the Lethbridge's Citycouncil in October 2013. He was a driving force for the city's new skatepark, as well as an advocate, organizer and fundraiser for other causes across the city and the region and promoted further downtown revitalization during his campaign.
Galloway's family, through the City of Lethbridge, issued a statement on Monday. "It is with profound sadness that we inform our community that Wade Galloway, 37, of Lethbridge, died after he was caught in an avalanche on Saturday, Feb. 15 while snowboarding with a friend in Waterton Lakes National Park. We are grateful for the efforts of this friend, who partially uncovered Wade and attempted to revive him by performing CPR before leaving to get help," the statement said.
He launched the LethbridgeAccountability.ca website back in 2010, saying he wanted council members to be more open and accountable. He then made his first bid for council during the 2011 by-election.
Before announcing his candidacy for 2013, he handed over the website to another group. During the successful campaign, Galloway also said city council should be more active in revitalizing downtown Lethbridge and become more proactive on many fronts.
"I guess what I was saying resonated with people," Galloway said in an interview on election night after he was voted in, finishing in sixth spot with 6,922 votes. "Moving forward, we all have to work together to come together for the betterment of the city."
Spearman said Galloway's perspective and youthful energy were integral to the new city council, which has only been serving for four months.
"Wade Galloway was an intelligent, passionate and dedicated councillor. He had a strong desire to serve his community. Although he had lived in Lethbridge only for a few years, he had already made a huge impact on our city and on our city council," Spearman said. "We will miss Wade and his innovative ideas. He was a very bright and informed individual."
Wade was a strong supporter of public avalanche safety, raising money for the Canadian Avalanche Centre (CAC) through an annual fundraiser called the Canuck SplitFest.
"Wade first approached the CAC in 2010, telling us that he was organizing an event and wanted permission to donate the proceeds to our organization," said CAC Executive Director Gilles Valade."
Through his efforts and energy, the Canuck SplitFest has grown every year. This is a great loss and his enth usiasm and dedication will be missed ."
The focus of the Canuck SplitFest is to celebrate backcountry snowboarding. Held in Rogers Pass, the event features presentations by avalanche experts, donations from snowboarding and apparel manufacturers, and a strong message of friendship and safety.
In May of 2013, the CAC awarded Wade with a Service Award for outstanding fundraising efforts and celebrating avalanche awareness in the splitboarding community.
"Wade was a tremendously generous individual, willing to give his time and energy to a cause that he believed in," said Gordon Ritchie, President of the Canadian Avalanche Foundation, the charitable fundraising arm of the CAC. "We are very grateful to have had the chance to know him and our thoughts are with his family."
RIP Wade.