Alaska Avalanches close Thompson Pass
A giant avalanche broke in Valdez, Alaska creating a giant 'ice lake' about 60 ft. deep. All motor-access to the town of Valdez is cut off and officials are urging a voluntary evacuation of all Valdez residents.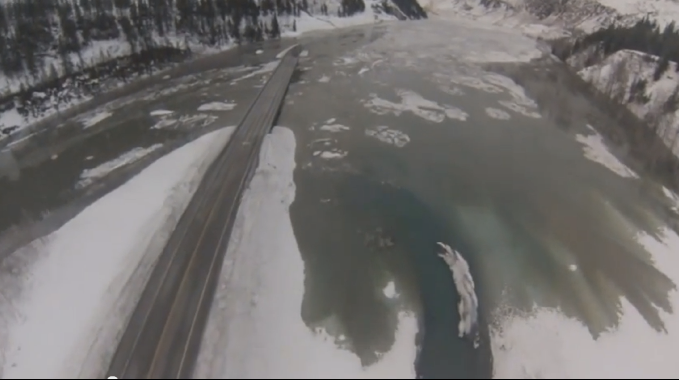 The Richardson Highway is the only road into Valdez, Alaska, and has been cut off by what the Alaska Department of Transportation Officials believe to be some of the largest avalanches to ever hit the Thompson Pass/Keystone Canyon region. The avalanche, which struck on Friday, deposited the wall of snow that extends through a large segment of the Canyon. The combined flood and avalanche has kept Alaska Department of Transportation workers from accessing the area to reopen the road.
"These are some of the largest avalanches they've ever seen come down in Thompson Pass," Jeremy Woodrow, spokesman for the Department of Transportation, said Friday.
About three inches of rain fell in the area on Friday, a record for that day in January, according to Mike Ottenweller, a meteorologist with the National Weather Service in Anchorage.
No injuries or major damage were reported, but the highway may be in rough shape when the clearing finally begins, said Holly Wolgamott, deputy city clerk in Valdez.
"We will have to wait and see once (DOT) starts clearing the road what happens to the road itself," Wolgamott said.
Localized flooding remained a concern because of snowmelt and the rain. With temperatures in the upper 30s, officials in Valdez were also warning of additional snow slides.