Northern Escape offers unlimited vertical option
Northern Escape Heli Skiing is excited to offer an Unlimited Vertical option with a twist to its Classic and A-Star Elite packages. It's unlimited heliskiing/heliboarding and your minimum vertical guarantee is increased. They guarantee every extra meter. There are never any extra vertical charges, and if you don't utilize all of the additional vertical, you are credited the difference against your next trip. It's Unlimited Vertical without the risk of over paying!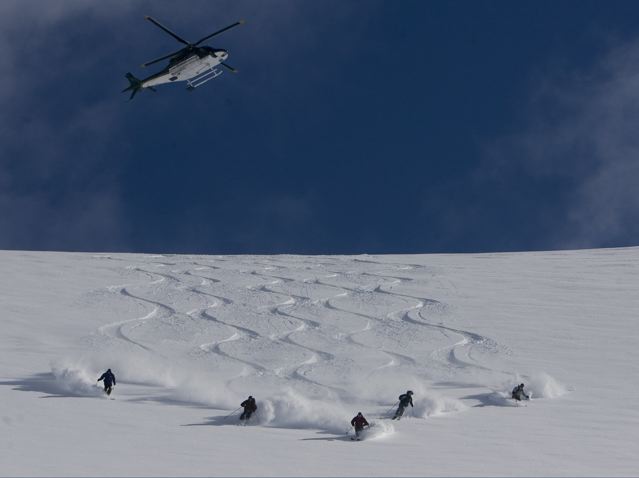 The Unlimited Vertical Option must be booked at the time of booking or no less than 12 Weeks prior to the commencement of your Package.
With their new Catskiing back up program, they are skiing more than ever. The age old vertical guarantee of 100,000 per week that the heli ski industry has used for years just isn't sufficient for many people. With seven full days of skiing we now easily average 140,000 vertical feet in a week. Really fat skis and snowboards have likely had an impact on total vertical as well.