The Hans Gmoser Film Preservation Project
Between 1957 and 1968, Hans Gmoser produced ten films of mountain adventure which he then toured across North America. Many people have wonderful memories of those presentations: Hans at the microphone dressed in his Austrian sweater, glorious ski and climbing images on the screen and beautiful classical music in the air. For many those evenings were the beginning of long love affairs with the mountains.
The founder of Canadian Mountain Holidays — the world's first heliski operation — understood the simple truth of marketing that continues to elude so many who have so much to flog: sell the sizzle, not the steak. Hans' sizzle was his unbridled passion for all things mountain. It was the passion that drove him his entire life, from his first serendipitous trip into the mountains of his Austrian homeland to his unquenchable urge to explore every inch of the mountains of his Canadian west.
Foreshadowing Ernie Blake's travelling chautauqua to market his new ski area, Taos, and Warren Miller's nascent entertainment empire, Hans Gmoser took his parishioners ski touring at Rogers Pass the Little Yoho Valley, across the icefields of the Continental Divide, up the east ridge of Mount Logan and along for the ride when he gave birth to a new mountain passion in the Bugaboos — heliskiing.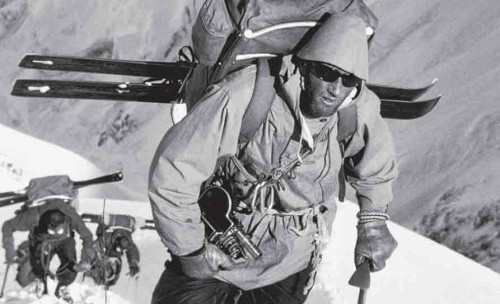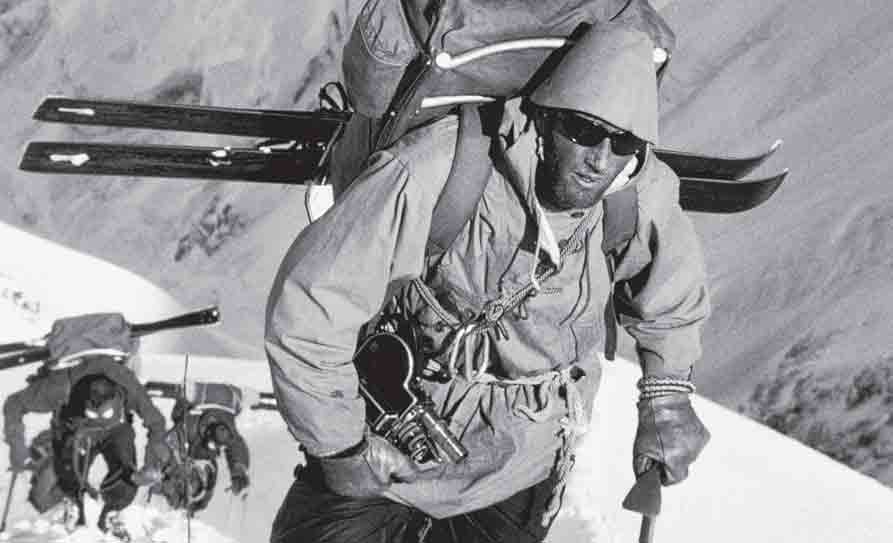 Long unseen, but not forgotten, those pioneering films Hans showcased across North America are about to be available once again to thrill and inspire. Long time friend, writer, climber, and backcountry traveller, Chic Scott, has partnered with Marg Saul and the Whyte Museum of the Canadian Rockies to breathe life back into Hans' films.
The films are being cleaned up and transferred to HD. Seven of the films will feature Hans' original scripts read by his nephew, Michael Hintringer, who was born in the same Austrian town and has an accent virtually indistinguishable from his uncle. Chic will narrate the remaining films himself. All will bear soundtracks befitting the classical scores Hans used originally and the whole collection will be enriched with interviews of some people appearing in the films.
With a budget of just over $100,000 and well over half that collected already, work is going full steam ahead. To help raise the rest of the budget, the project team is offering a Collectors Edition consisting of 10 DVDs of all 10 films, and supporting material, for donations of $500. In addition to the films, contributors will receive a $400 charitable tax receipt from the Whyte Museum and enjoy a five-year post-release period when these films won't be commercially available.
Learn more about these films and how you can receive a 10 DVD Collector's Edition Set at http://www.whyte.org/archives/projects/index.html and check it out for yourselves.