Are T-bars history?
Vinterpark in Norway replaced its t-bars with chairs and ran the following ad campaign. It's a bold campaign and one that I have issue with as the t-bar is my favourite ski lift.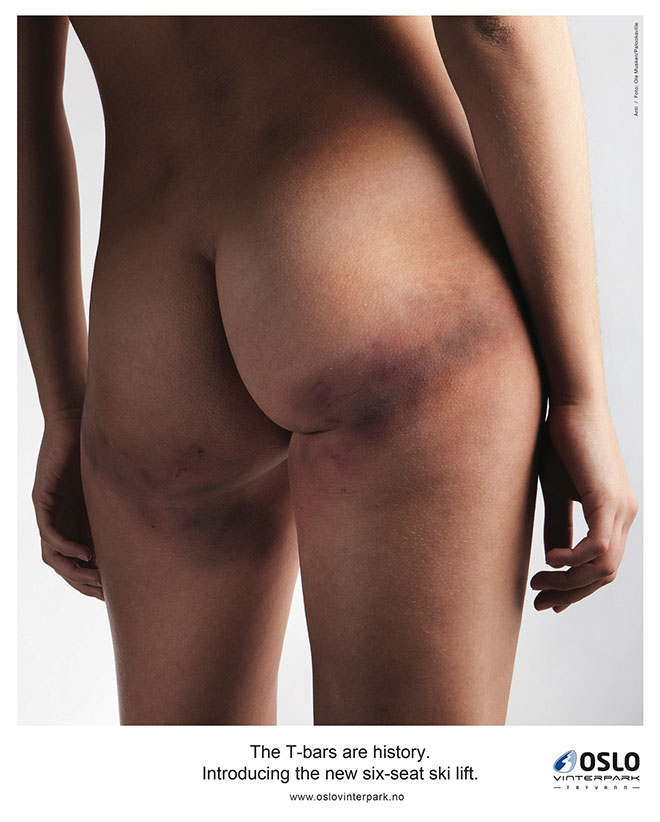 I grew up skiing with t-bars only at my local ski hill, unfortunately now downgraded to chairs. The t-bars were fun and healthy to ride. As kids we loaded the lift spring and took air! And they kept our posture in a healthier position—sitting is bad for our backs.
Earlier this decade I was excited to discover a ski hill that operates t-bars only! If you get a chance to ski Mt. Cain on Vancouver Island you'll experience a pace and chill that is scarce in our fast moving world.
T-bars also remind me of snowcats. They both are slow and keep you on the snow, when they break down you simply ski away, they never leave you hanging! They also smell like diesel but most importantly, both limit the number of skiers on the trail which ensures superior snow conditions.
Fernie Alpine Resort removed it's Bear t-bar (below) about the same time of the name change from Fernie Snow Valley. The Haul Back t-bar still hauls skiers out of Cedar bowl. Long live the t-bar!