Riddler strikes again
Canada's Mike Riddle dominated the halfpipe here today in soft and snowy conditions, winning the FIS World Cup event while teammate Rosalind Groenewoud also landed on the podium claiming the silver in the women's field.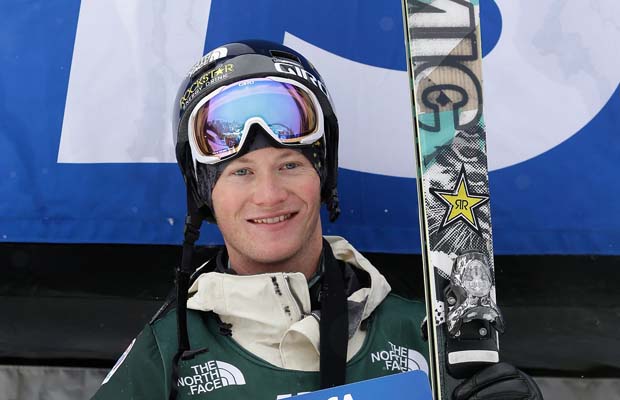 After just squeaking into the finals in the qualification round, Riddle, of Spruce Grove, Alta., quickly blew the competition away in finals; scoring 90.2 and 91.2 in the best-of-two run format.
Aaron Blunck of the US and teammate David Wise took the silver and bronze, respectively, with scores of 87.0 and 83.6.
Snow overnight and during the training session this morning made for what Riddle characterized as "gnarly" conditions, and despite the best efforts of the event crew, there was a lot of soft snow in the bottom of the halfpipe which meant athletes had a difficult time maintaining enough speed to get enough amplitude to execute their tricks as well as they normally do.
"I didn't land my runs clean in qualifications so I was very lucky to get into finals as the last guy, and so today in the conditions I was just trying to put down as clean a run as possible and it worked out for me, I've been doing this run a lot and so I'm really confident with it and I was able to execute today very smoothly which meant I could maintain speed," said Riddle.
He credited Canadian Team Ski Technician Kenny Nault with giving him the edge he needed, "I had a lot of help from Kenny, he's the world's best ski tech and so today our team definitely had the fastest running skis out there."
The current World Champion said the win here is a definite confidence booster going into X Games later in the month. "It feels really good, but I know the run I did here is not going to be enough at X so I've got a little bit of work cut out for me getting my X run dialed and hopefully just keep the streak going."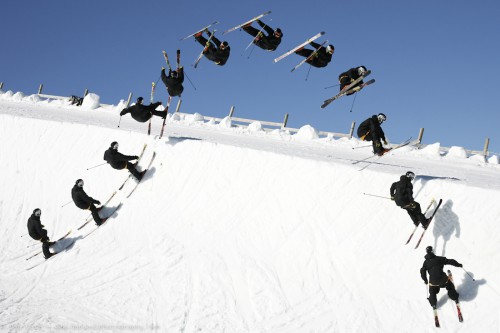 Matt Margetts of Penticton, B.C., who qualified first yesterday, had trouble on his second hit of in both finals runs, he landed low in the pipe both times he performed the alleyoop flatspin 540, which caused him to lose speed, affecting his next tricks. He finished the day 10th with a top score of 54.6.
Canadian National Team members who did not advance to finals included Calgarians Noah Bowman in 17th and Kristopher Atkinson 27th. Simon D'Artois and Justin Dorey of Whistler, B.C. were 54th and 65th, respectively. Dorey, the Dew Cup Champion, fell after the first hit on both his qualifying runs.
On the women's side, Rosalind Groenewoud of Calgary bested her Dew Cup bronze medal from December with a strong silver placing here and a score of 79.2.
She too battled the conditions. "Roz was definitely affected by the slow speed of the pipe. She did a good job but just didn't have as much speed into her last two tricks to get enough height," said coach Trennon Paynter.
Americans Maddie Bowman and Brita Sigourney sandwiched Groenewoud on the podium with scores of 84.6 and 79.0, respectively
Calgary's Megan Gunning had an impressive fifth place showing with a score of 75.0; while Cassie Sharpe from Comox, B.C. – a member of the Winsport Park and Pipe Academy, was 12th in finals at 46.0.
Canadian Team member Keltie Hansen of Calgary, Alta. finished 14th overall. Edmonton's Dania Assaly suffered a broken collarbone in training and did not compete.
World Cup Freestyle action continues tomorrow with the 2013 Freestyle Ski FIS Aerials World Cup in Val Saint-Côme, Quebec. For spectator information or media accreditation to this event, or the upcoming 2013 Freestyle Ski Moguls Grand Prix Presented by Volvo on January 26 at Winsport's Canada Olympic Park go to http://freestyleski.com/wp/worldcup/.