Wrangle the Chute
Golden, BC is known for providing the best Big Mountain experience: the foremost Big Mountain Freeride Showdown returns to Kicking Horse Mountain Resort on March 23rd and 24th. Wrangle the Chute is a pioneer event combining Big Mountain skiing and riding with a 'Bucking Bronco' ride on E.J Hector. This event is the ultimate Freeride showdown. The biggest two-day Big Mountain Freeride showdown in the West, will not only offer exciting skiing and riding but also features loads of fun for all to enjoy. For maximum fun there will be a grandstand including live DJ's and an outdoor BBQ at Kicking Horse's Heaven's Door Yurt Café. Athletes choose the line they want to ski or ride and the tricks they want to attempt to impress the crowds while chasing a $2000 cash purse and additional prizes.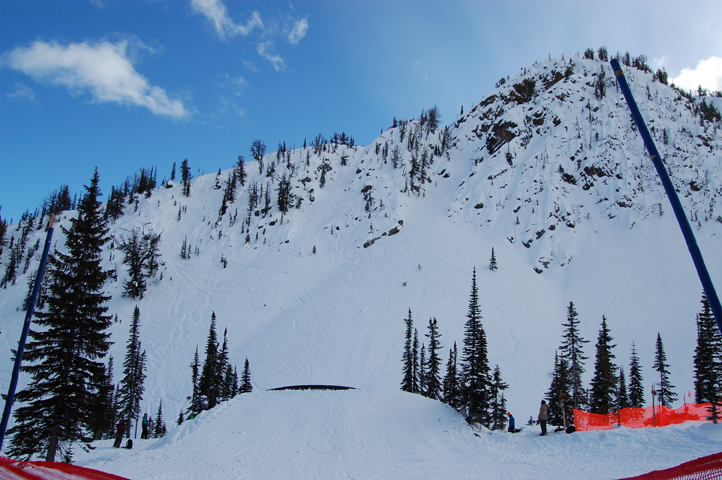 "This is an iconic event for Kicking Horse Mountain Resort," says Kicking Horse Mountain Resort President, Steve Paccagnan. "Many of the top skiers and riders in North America have experienced Kicking Horse Mountain Resort's Big Mountain terrain so it is fitting we host one of Canada's top Big Mountain Freeride Showdowns."
The on-mountain showdown gets underway at 'High Noon' on both Saturday and Sunday with each pre-qualified participant getting a single run each day. On Sunday afternoon, shortly after the final competitor rolls in, the new champion will be awarded on site. "This event provides spectators some of the best in Big Mountain skiing and riding excitement," says Matt Mosteller, Vice President of Marketing, Resorts of the Canadian Rockies. "It can't be beat, stay ski in ski out, enjoy incredible snow conditions, relax in the beer garden and savor the juicy BBQ and take in the most unique event held in Canada"
The Heaven's Door Yurt Café, in Crystal Bowl, will be transformed into a lively grandstand for an outstanding view of all of the action. Spectator entry is free with a lift ticket.