Powder Mountain sold
The Summit Series, a start-up of young, ultra-passionate entrepreneurs, announced it has successfully raised $40 million to purchase Powder Mountain, which it plans to transform into its new home.
The group plans to use the 10,000 acres of mountain in Ogden Valley as a place for all future conferences and meetings.
"It's a place where a horizon line isn't a boundary, it's a beginning," the group said, describing "Summit Eden" on its website, adding that it is largest skiable area in the United States by acreage.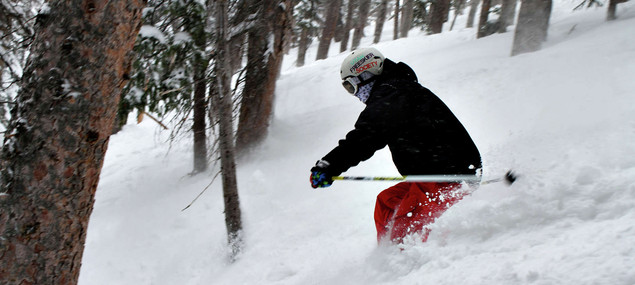 "On the southern side of Powder Mountain, Summit will establish a sustainably designed residential community, called Summit Eden, which will become home base for the organization, the community, and its distinctive leadership and cultural events," a statement on the group's website reads.
The group also notes that returning to Utah means returning to the "roots" of the Summit dream.
"In 2008, founder and CEO Elliott Bisnow, then 23, convened 19 young entrepreneurs for a three-day event in Park City, Utah, designed to help business leaders create pathways to achieve their personal, professional and altruistic goals."
Six months later, the group of 19 grew to 60 people.
"Six months after that, in March 2009, the White House asked us to convene the country's leading young entrepreneurs to discuss economic recovery. That's when we realized: this was bigger than just a ski trip."
Summit said the resort will remain open to the public and the group plans to preserve the character of the mountain.
"Instead of overpowering nature, we're looking at how we can preserve an environment of open spaces, uncompromising vistas and year-round adventure. Our goal is to create a place that has a positive impact not just on the residents of Summit Eden and Ogden Valley, but the state of Utah and the world," Bisnow said.
Greg Mauro, a managing partner in the group, lives in Eden and introduced Summit to the idea of purchasing Powder Mountain, fearing the resort could end up in the wrong hands and become exploited.
Business Insider broke the news in March that the Summit Series was seeking $40 million for Powder Mountain, with the founders wanting 40 people to invest $1 million each.
In other initiatives, Summit partnered with The Nature Conservancy to raise $800,000 to help preserve a marine park in the Bahamas.
Source: http://www.ksl.com/