Canadian Avalanche Centre's Online Avalanche Course
In Canada, we enjoy the world's finest opportunities for winter outdoor recreation. Each year, an increasing number of snowmobilers, skiers, snowboarders, mountaineers, and snowshoers venture into the backcountry with their friends to enjoy what nature has to offer. Unfortunately, each winter, some of these people die in avalanches, an outcome which could be prevented.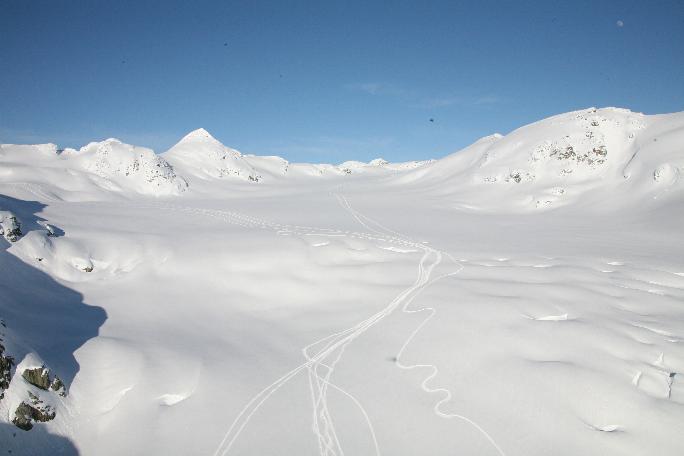 The following link to the chapters introduce the basics of recreational avalanche safety. Understanding the principles of avalanche formation, and ultimately avalanche types, is the foundation for understanding avalanche danger. Recognizing avalanche terrain, and how terrain can affect avalanche danger, is one of the most important skills for safe travel in the backcountry.
Thorough pre-trip planning is an essential and often overlooked component of any outing. Once in the backcountry, knowing how to reduce your risk through minimizing exposure and vulnerability can often be the difference maker. In the unfortunate situation where avalanche rescue is needed, this course covers the latest advancements in search and rescue, designed to make avalanche rescue faster and simpler. Sharing your experiences and avalanche observations with others in a timely manner is extremely valuable for preventing future incidents. Finally, since this online course is NOT intended to replace face-to-face, hands-on avalanche safety training, a few suggestions are given for next steps.

Click here for your avalanche information