Avalanches in the Alps
Heavy snowfall has led to a series of avalanches. 1 person has died and 16 people have been caught in 4 separate accidents. There have also been death and injuries on the pistes. Extra caution is being urged with all the snow in the Alps.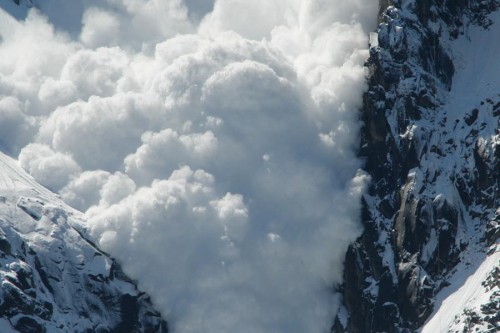 A person has died in an avalanche in the Italian resort of Sauze d'Oulx after 1.5 metres of snow fell. His nationality has not been released.
Another man has died while skiing off piste in Wengen in Switzerland while a British woman has been seriously injured in a bad fall in Chamonix on the Grands Montets.
Two British men, in their 20s triggered, an avalanche in Verbier at the weekend and 11 people were caught up in Engleberg. Three off piste skiers were also buried in an avalanche near St Moritz.
Last week there was a large avalanche in Tignes.
The vast majority of people have been enjoying the fantastic early season conditions but it has come at a price. There is another side to the pleasure the snow brings.
The danger level for avalanches has been 4 or 5 on a scale of 5 in some resorts in France and Switzerland.
For news on the Verbier avalanche see this earlier story on PlanetSKI.
At the weekend the police in the Valais canton of Switzerland took the unusual step of issuing specific warnings and urging people to ski off the marked runs with caution.
"Off-piste skiing and hiking will be very exposed this weekend due to the recent snowfall. A call to prudence is launched and security measures should be remembered," said a police statement.
It went on to alert people to the present dangers.
"The practice of off-piste skiing requires a great knowledge of the mountain and the analysis of the risk of avalanches. The danger is "marked" and could increase. "Marked danger" means that an avalanche can occur spontaneously or remotely by the simple passage of a skier."
It advised all people skiing off piste to have an avalanche beacon, shovel and probe and know how to use them.
In the accident in Chamonix the British woman was snowboarding on the Grands Montets on the opening weekend when she fell on a steep face.
She had a cardiac arrest as the emergency services were trying to rescue her. She was resuscitated and has been taken to hospital in Annecy.
Her family has flown out from the UK to be at her bedside.
But it is not just off piste and on steep slopes that dangers lie for skiers and snowboarders.
The authorities in Austria have this week issued special advice on people skiing too fast and out of control on the marked pistes.
It is estimated 15,000 people will be injured on the slopes of the Salzburgerland region alone this winter.
Safety official are visiting schools in the area to educate children about the dangers of the mountains.
"Speed plays a very important role. Many people ski faster than they should for their ability level. Many young people injure themselves in jumps. You really should always be careful over what you jump and where you land," said Martin Pfanner from the Salzburg Safety Authority to Austrian media.
7% of accidents involve collisions the rest are single incidents as a skier or snowboarder hurts themselves.
"You should not be aggressive on the slopes and you should be well prepared for your ski holiday. You need to be fit, warm up and do plenty of stretches,"
added Martin Pfanner.
Similar advice has come from the British Foreign Office in its annual advice to skiers and snowboarders.
Source PlanetSKI