The business of the backcountry
The winter of 2011-12 was, by most accounts, a poor one for the snow sports industry. Dismal snowfalls combined with a hurting economy to push retail sales down 12 percent in units and 4 percent in dollars compared to 2010-11.
But one category bucked the trend: backcountry-specific equipment. From splitboards to alpine touring gear to beacons, sales were up. New-to-North America, avalanche airbags would not stay on the shelves. Backcountry-focused brands like Dynafit, Spark R & D, Voile and Backcountry Access all reported double-digit growth, even with sales leveling off from an explosive growth spurt witnessed over the past half-decade.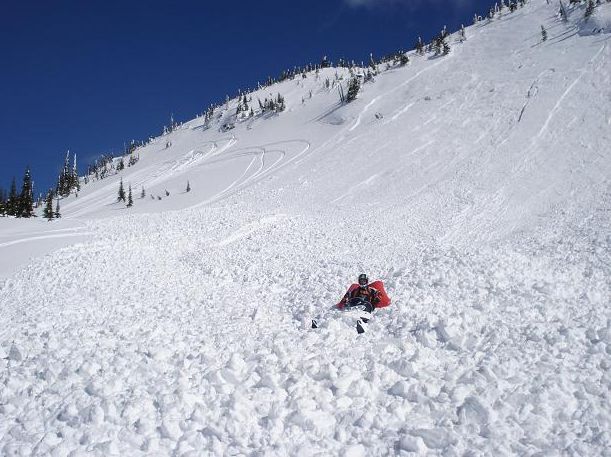 The problem with introducing more people to backcountry travel? Increased traffic means an increasing likelihood of avalanche accidents. And as the snow-sports industry revels in huge opportunities for growth in the backcountry market, the lines between personal responsibility and industry accountability have merged. In the event of an accident, no piece of equipment is a guaranteed life preserver, but the good news is that brands are seeking to educate consumers about the risks associated with their purchase.
The backcountry has gone mainstream. While it used to consist of a handful of companies catering to a defined subculture within skiing and snowboarding, big brands — from Salomon to Burton to K2 — have entered the segment or expanded their offerings.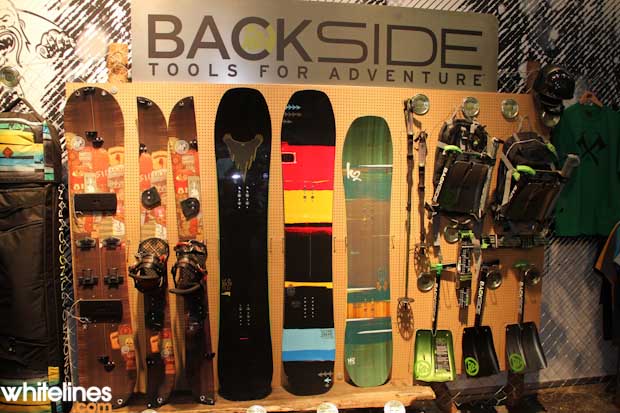 The development of user-friendly equipment has played a big role in elevating this trend. "The gear has gotten infinitely better," says Backcountry.com chief marketing officer Dustin Robertson. "When I started backcountry skiing in the '90s, there was only one binding option outside of telemarking, and only a few people actually had fun on that stuff. The gap in technology isn't there anymore."
Around the start of the new millennium, resorts also began to relax their boundary policies and allow skiers and riders to access the backcountry. "Once Jackson Hole opened up their boundary, that created a tipping point in the whole of ski culture," says Bruce Edgerly, co-founder and vice president of snow-safety equipment manufacturer Backcountry Access [BCA]. "A lot of other ski areas followed suit. Freesking was no longer underground. [Now], it's where all the energy is, and people want to be there."
This mainstream exposure also came from the media, with backcountry content dominating everything from magazines to videos to your overly stoked friend's Facebook page. As a result, backcountry became cool. Snowboarders who wanted to get into the backcountry could do so with their favorite brand underfoot; skiers could mount some AT bindings on their favorite fat ski and bounce out for afternoon laps on Mt. Baker's Shuksan Arm.
Major brands now focus their marketing beyond the traditional backcountry user. Indeed, much of the growth comes from brand-conscious freeriders who simply want to ride more powder, but the lines between mainstream snow-sports marketing and backcountry-focused equipment have begun to blur.
Salomon — a brand steeped in alpine racing and more recently, freeskiing and snowboarding, with athletes like skiers Bobby Brown and Cody Townsend and snowboarder Bode Merrill lining their roster — recently turned heads by signing skier Greg Hill. Hill is known for his record-breaking uphill accomplishments, and he was brought on to promote Salomon's new line of Guardian AT bindings and Quest boots, which appeal to both resort skiers and backcountry enthusiasts.
Enviro-hip outdoor retailer Patagonia has assembled a roster of high-profile athletes, including snowboard legend Josh Dirksen, to promote pricey outerwear that might not fit perfectly under a climbing harness, but remains highly functional from resort powder days to multi-day hut tours.
The culture of cool has undoubtedly reached the backcountry, and the potential for expansion remains largely undiscovered. In a North American snowsports market that grossed just over $3.3 billion in 2011-12, sales of backcountry-specific equipment and accessories such as beacons, AT boots and bindings — outerwear and skis that can pull double duty in both the resort and backcountry notwithstanding — came to around $32.5 million, or 1 percent or total sales.
One need only look to Europe to understand the market-growth potential. "If you go to Chamonix, most people have touring bindings. Not everyone goes into the backcountry, but they have touring bindings," Robertson says.
"In Munich, Dresden or Zurich, at the sporting-goods chain downtown, you see alpine touring equipment and beacons in the window," Edgerly adds. "But there it's more about touring and climbing peaks. Here, climbing is the means to the end."
As self-guided backcountry becomes the norm, personal responsibility has the potential to fall by the wayside. One can purchase, online, everything they need to travel in the backcountry without ever speaking to a real human about how to set up and use the equipment, let alone learn how to read an avalanche report or conduct snowpack assessment in the field.
But brands, for their part, are combating consumer apathy and novice bewilderment by supporting backcountry education.
Examples abound: At BCA, the first section of their avalanche transceiver owner's manual focuses on backcountry education, and they've also installed over 60 beacon training parks across North America. Voile works with local avalanche centers to ensure snow stability reports keep coming, and Dynafit and BCA collaborated for a 10-part webisode series with team athlete Donny Roth to discuss the basics of backcountry travel.
One can purchase, online, everything they need to travel in the backcountry without ever speaking to a human being about how to properly use their equipment — let alone how to read an avalanche report or conduct snowpack assessment in the field.
But, as Dynafit's Director of Sales and Marketing Jim Lamancusa says, "It's a slippery slope: You don't want people to think because they watched webisodes they're ready to go out and judge snow conditions. It's a responsibility of ours to help educate people in a small way and then encourage them to take avy classes. It can also be a brand-building exercise to be a leader in education."
Dave Wray of SnowSports Industries America [SIA] believes what's needed is a collaborative effort between brands and retailers to ensure consumers enter the backcountry equipped with not only the latest and greatest equipment, but also the knowledge to limit risk. Thus, he organized an inaugural think tank in October involving 26 people with different degrees of backcountry expertise from brands like Jones Snowboards, Dynafit, Ortovox and BCA, to backcountry legend Dean Cummings and K2 backcountry guru Mike Hattrup, and directors from both the Utah and Colorado avalanche centers.
"Out of this came clear opportunities for the industry to put together consistent messaging across the board," Wray says. "First, we need to get rid of the terms 'sidecountry' and 'slackcountry.' You can climb up something like Hemispheres at Mt. Baker and it feels like you're just outside the ski area. But everyone agreed, once you leave the boundary, you're in the backcountry — you're either in or you're out.
AP ImagesConsumers have more options now than ever before for gear that's made for the backcountry.
"Second, we hope to identify the different people using the backcountry and give retailers a profile of who they are. That way, when someone walks into a store, we can give them consistent messaging — sell the product, sell the experience and sell the knowledge."
Moving forward, Wray will head up the Backcountry Task Force [BTF], which, in addition to the initiatives mentioned above, will develop consistent signage and messaging around retail-based icons that clearly define the functionality of backcountry-targeted products. While the business of backcountry is driven by free enterprise, Wray believes it can be regulated through established standards of communication throughout the industry.
"We don't want to put the fear factor in people," says Wray. "The objective is to make them aware: Yeah, it's awesome out there, but you also need to educate yourself and pay attention to the signs of danger. We, as an industry, can help the category grow by educating the consumer. We've created the monster — now it's time to control it and tame it."
Source: http://espn.go.com/