Mountain Riders Association Partners
Mt. Abram and the Mountain Rider's Alliance (MRA) have partnered to promote a cooperative business model and convert Mt. Abram into a member-owned MRA Mountain Playground. The joint effort aims to boost regional visitation, increase sustainability awareness, and create a business model for other community-oriented ski areas.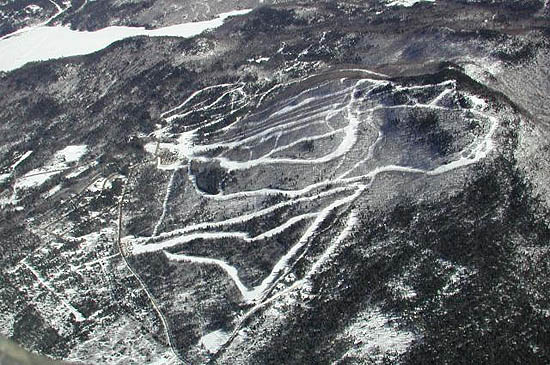 MRA favors what it calls a sustainable ski industry model, which prioritizes environmental, community, and rider concerns above short-term business moves. The partnership is the first between an existing ski area and MRA.
"With Mt. Abram's dedication to the community and environment, we couldn't ask for a better partner," said MRA co-founder Jamie Schectman. Mt. Abram received the 2012 Golden Eagle Award for Environmental Excellence from the National Ski Areas Association.
Mt. Abram will remain open to the public, but membership shares, available via MRA, will offer a variety of benefits and privileges. Members will also select representatives to communicate ideas and concerns to area management.
At present, Mt. Abram remains privately owned and operated by Maine businessman (and recent Maine Sports Hall of Fame inductee) Matt Hancock, who expects other owners to follow his lead in partnering with MRA. "There are a number of other independent ski areas that would fit well into this model," he said. "Mt. Abram's collaboration with MRA is about skiing, plain and simple: a thriving business model away from the commercialized, overpriced, factory outdoor experience at the mega-resorts."
In Canada, Mt Cain on Vancouver Island and Mt Shames in Terrace BC are two examples of cooperative locally owner ski areas that prioritize community. With any luck the trend will continue and family skiing will survive.