Skier dies in Meadow Mountain Avalanche
One man is dead after being caught in an avalanche while commercial cat-skiing on Meadow Mountain near Kaslo, BC.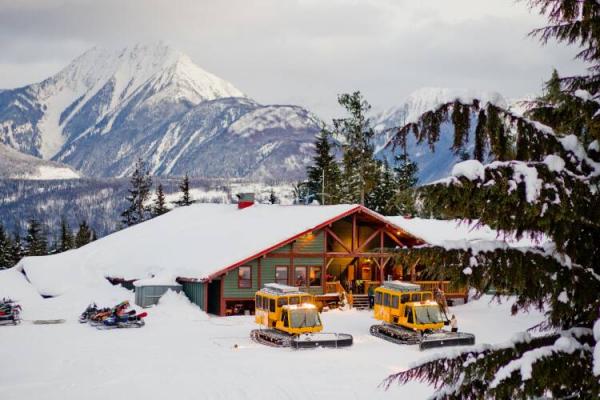 The victim was with a group of 10 skiers and two guides when the avalanche occurred at around 11 a.m., according to a press release from Selkirk Wilderness Skiing, the cat-skiing operation who the group was skiing with.
The group was skiing one at a time down the run when the second guest triggered the avalanche, according to SWS. He was located and dug out of the snow by the guides but attempts to revive him with CPR were unsuccessful.
The victim was airlifted to a hospital in Nelson, B.C. No other skiers were caught in the avalanche and they were taken back to the lodge.
The RCMP is investigating the incident.
The victim's identity has not been released, pending notification of next of kin.
Keith Davis, a spokesperson for SWS, said the avalanche occurred at an elevation at about 2,500 metres. Neither SWS nor the RCMP had details about the size of the avalanche.
The Canadian Avalanche Centre rated the avalanche danger for the area as considerable in the alpine and moderate at treeline and below treeline.
This is the second avalanche death at a commercial backcountry skiing operation in B.C. this winter. On Dec. 30, 2011, Ronald Gregory Sheardown was killed by an avalanche while heli-skiing with CMH Revelstoke.