Looking for the ultimate backcountry purist
The Backcountry Lodges of British Columbia Association (BLBCA) is pleased to announce the launch of its first-ever Backcountry Purist Contest. The BLBCA is seeking the ultimate Backcountry Purist; a skier/snowboarder who deserves a fully guided and catered ski/snowboard four-week purely blissful snow extravaganza to four BLBCA backcountry lodges during the winter of 2013.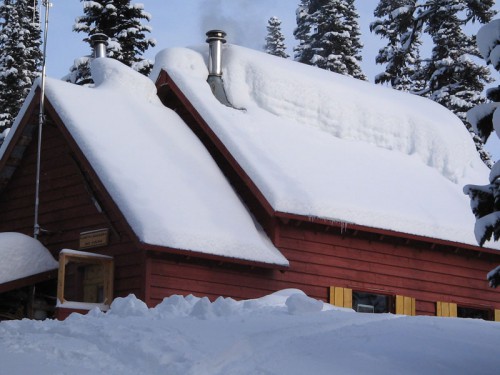 "The Backcountry Purist is someone that loves storytelling and sharing the tales of their backcountry ski/snowboard quests." said Brad Harrison, BLBCA's executive director. "They are an adventurist with a creative side and enjoy video-making and photography. They epitomise pure backcountry."
About the Contest:
• as the Contest requires video and photos, BLBCA has factored in production time for submissions and will begin accepting Entries for the Contest on February 14, 2012
• the Contest will close March 30, 2012 at Five (5) PM Pacific Standard Time
• the Contest is open to all who, at the time of entry, are eighteen (18) years of age or older
• the Contest runs across two seasons, with Entries submitted this season and lodge stays/shooting to occur next season
• general Contest details are available at: www.backcountrypurist.com
• Contest conditions are available at: http://backcountrypurist.com/contest-page/
• to enter the Contest, Entrants can go to: http://backcountrypurist.com/enter-now/
• Contest updates and highlights on notable entries available on BLBCA's Facebook and Twitter
• the Purist prize is one highly sought after adventure, valued at more than $20,000!
The Backcountry Lodges of British Columbia Association is a member based association with representatives from 27 privately owned lodges located throughout the major mountain ranges of British Columbia, Canada. Go to www.backcountrylodgesofbc.com for more info.