Turski takes X Games gold
Montreal's Kaya Turski came from behind to win her third-straight gold medal at the X Games, and she did it by landing a trick that no woman has ever landed in this competition.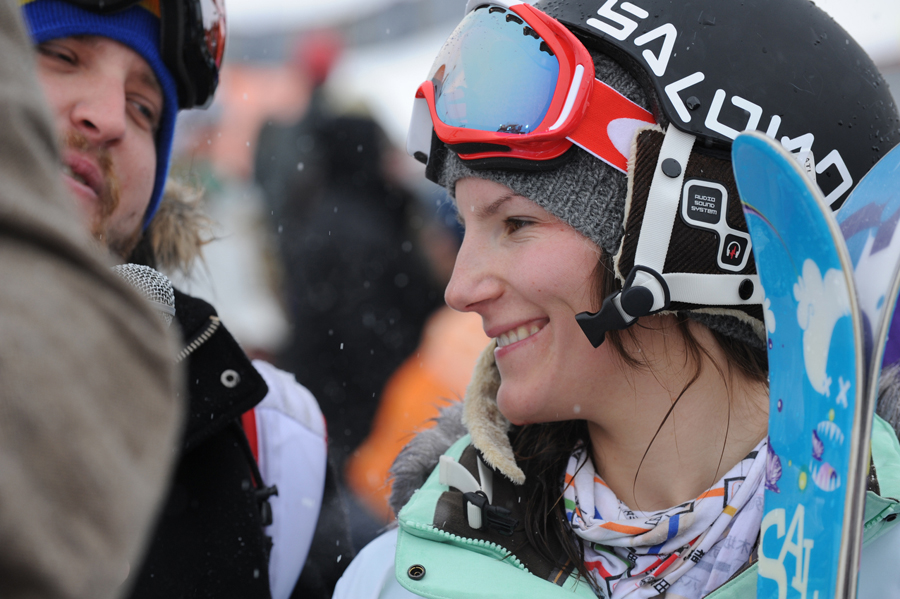 Coming into the third run of the best-of-three final in the bronze position, Turski, was sitting in the bronze medal position. "The pressure was high, third run, last to drop, I was ready to go all in," she said.
And she did; pulling out a perfect 'switch 1080' (taking off and landing backwards doing three full rotations) on the last jump of the two-rail, four jump course. It was the first time a woman has performed that jump in X Games history and it landed her a winning score of 95.00.
Turski's run was indicative of the extent to which the women's side of this discipline has grown over the past couple of years. She acknowledged, "I think it raises the bar and I think I'm going to have to keep doing it. This event was a tough one; everyone is skiing really, really well. I think it's going to be some serious competition for the next few years."
Turski added that she and the other women in today's competition had a little push from their friend Sarah Burke. "We have someone watching from above who we need to make proud. She constantly pushed the sport, even when she didn't need to by doing new and harder tricks. I think now it's our turn to keep pushing for her."
Turski was joined on the podium by Devin Logan of the USA in 2nd at 92.33 and Anna Segal of Australia who won the bronze with a score of 90.00.
Canadian 17-year-old rookie Dara Howell of Huntsville, Ont. landed in sixth with a score of 81.33 and Kim Lamarre of Lac Beauport was 10th at 39.00.
No Canadian men advanced to the men's final. The top Canadian was Drummondville, Que.'s JF Houle in 10th at 82.66. Alexis Godbout of Mt. Tremblant was 15th at 72.33 and Shawinigan Que.'s Phil Casabon was 16th at 24.33.