Tantalus Range Legends
By Johnny Foon
April 1,1999, Eric Pehota and I felt that the latest wave of late season storms pounding into the Tantalus range from the pacific may have left the East Face of Tantalus in rideable condition. Bruce Rowles joined us to document the adventure on celluloid (ya we still used film back then).
While the line was not as fat as it was on that trip 3 years earlier with Trevor, it looked awfully good. There was no wind this time and we were able to land on the glacier below Tantalus.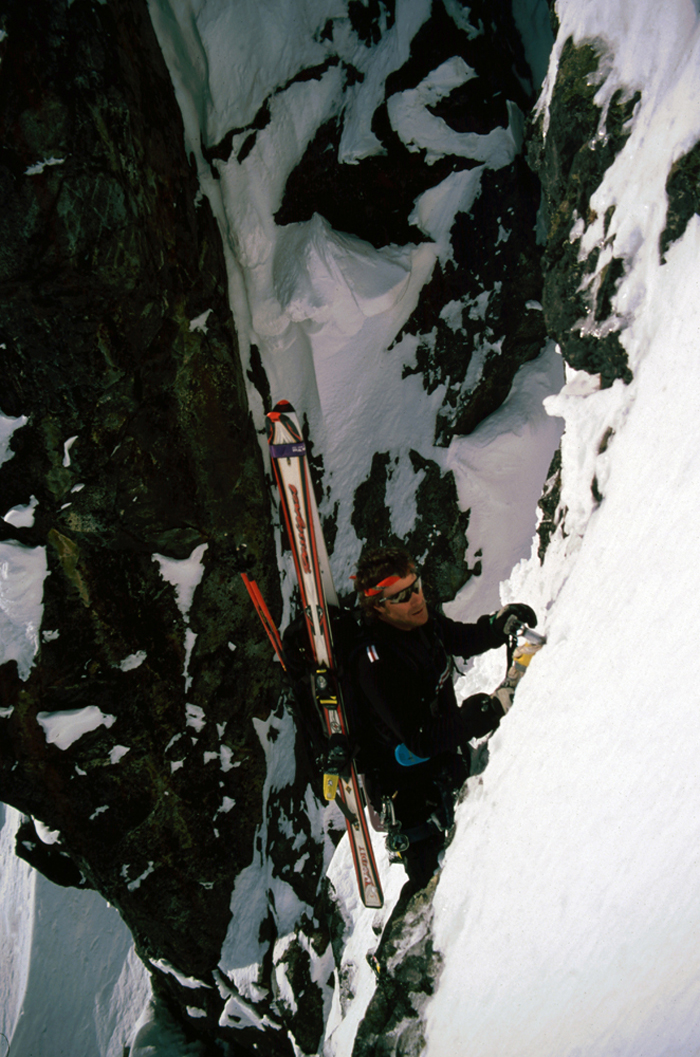 We were so determined at this point that when Eric saw me grunting with the difficult 5th class rock moves necessary to gain the face he said "here man stand on my shoulder". I looked at him. "Dude I'm wearing crampons"?? "Thats OK". Luckily we were able to gain the line without puncturing one another. It was FAT.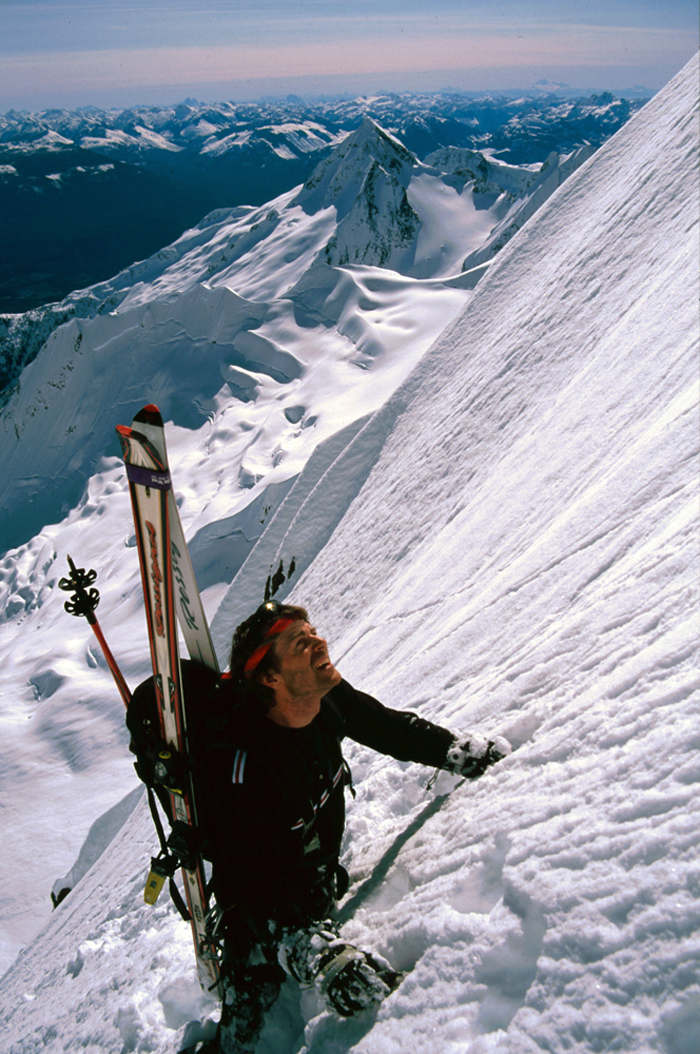 As we moved up the face I got obsessed with getting Trevor to the top. We both had brought some of Trevor's ashes with us and I was determined that he join Stevie on the summit.
As we neared the top the snow changed from pow to scary unconsolidated sugar. I led out swimming through the near vertical bottomless crap that defied the laws of physics, perhaps only being held in place by the magic of Greek mythology. I was taking us over greater and greater exposure through terrain that in reality was not ski-able. Eric sounded the voice of reason " Hey man, I got kids". It brought me back from the madness and we agreed to head straight up for the top of the face rather than pushing through the crap for the summit. In pure mountaineering the summit is ultimately the goal, in ski mountaineering the summit is a bonus. Sometimes, like now, the line doesn't start from the summit. we would only have to rappel and down climb over huge exposure to get back to fall line. We stopped at the top of the line and talked about our buddy Trev, how much it meant to him that we had made it here. we spread his ashes over the face and dropped in on the line of our lives, the focus and culmination of our desires, 57-59 degrees the whole way, and perfect pow. We stopped above the rock band and briefly looked for an anchor to rappel, before saying in unison "Lets just huck it" we dropped the 20 footer and joined Bruce on the glacier below. The curse of Tantalus broken.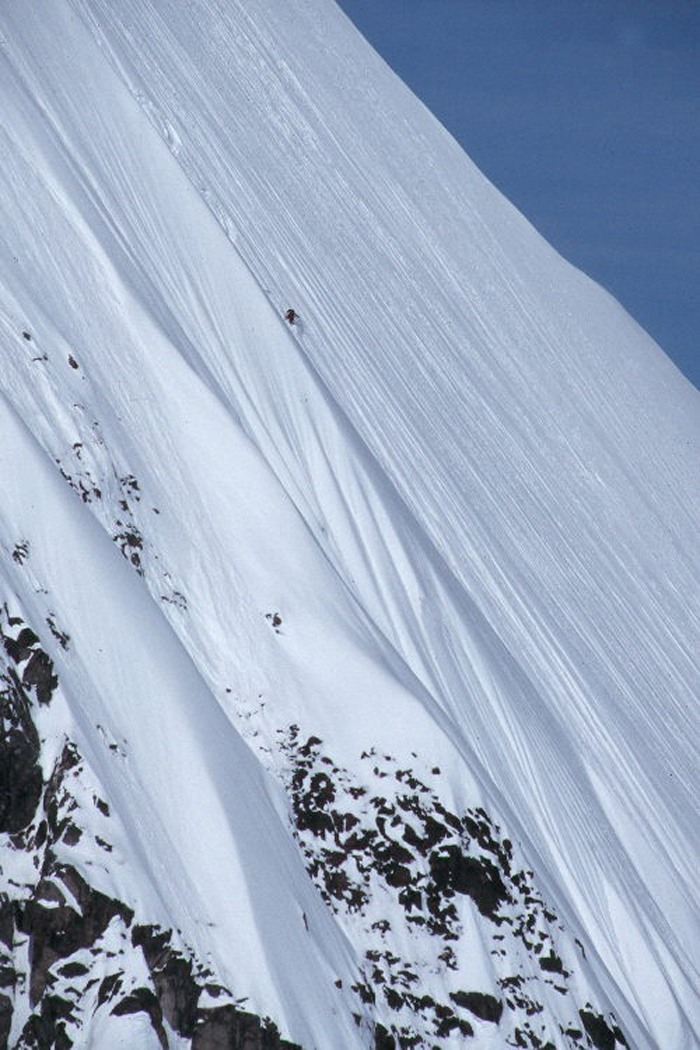 Eleven years later I was brought to tears watching the film "All I can". Trevor's son Kye Petersen shreds in the Tantalus range throwing down a line that goes well beyond what we were doing. It was like some sort of circle was finally complete, and I know that unlike king Tantalus Trevor can drink and eat from the depths of his desires, at will.