Kye Petersen Rip's Revelstoke
Kye Petersen won the Revelstoke Freeride/Freeskiing World Tour Today.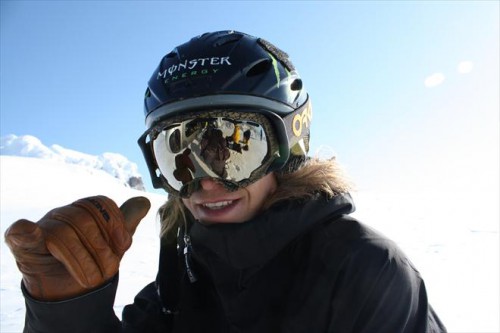 The Mackenzie Face was prime and the word is that the boys and girls threw down and went big.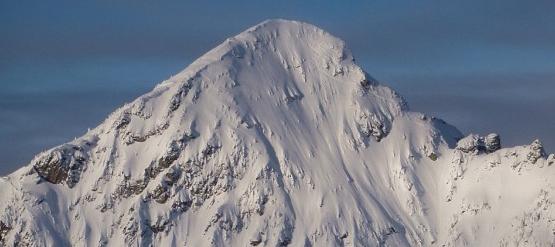 The longest running and most prestigious competitive big mountain skiing tour in the world, The Subaru Freeskiing World Tour returns this year for its 15th season. Founded by skiing pioneers Shane McConkey and Dave Swanwick, and owned and operated by Mountain Sports International, the Subaru Freeskiing World Tour (FWT) continues a storied tradition of bringing the best skiers in the world to the most challenging venues to compete for cash and prizes.
With athletes like Ingrid Backstrom, Erik Roner, Seth Morrison, Dean Cummings, J.T. Holmes, Kent Kreitler, Wendy Fisher and Chris Davenport, among many others, the FWT has quickly established itself as the top big mountain freeskiing tour in the world. Recent years have also brought up-and-comers such as Dane Tudor, Kye Petersen and Claudia Bouvier, continuing the tour's tradition as a launching ground for pro careers.
[/caption]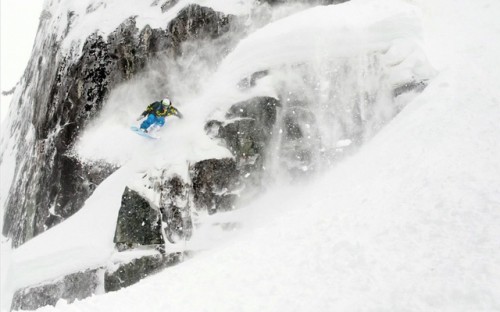 Kye Peterson, from Whistler BC, was just six years old when his father—renowned ski mountaineer Trevor Petersen—died in an avalanche in the Exit Couloir in Chamonix, France. Kye, now 21, became a pro skier himself after getting recognized in his home terrain park at Whistler Here is his bio complements of TGR:
Who has had the biggest influence in your life? Why?
My Family and all my friends I hang with have the biggest influences on me in different ways because those are the people im surrounded by.
Who or what has been the biggest influence on your riding? Why?
Some big mountain snowboarders and some skateboarders have influenced my riding in the last few years as well as alot of my friends I shred with locally in whistler and some shredders that have done good for the sport. Anselme Baud,Patrick Vallencant,Tanner Hall,Jeremy Jones,Doug Coombs,John Cardiel,Danny Way,my Dad,C.R.,Seth Morrison and the whole of the whistler shredders I ride with.
How did you cross over from amateur to pro, is there a story behind it?
Theres no story behind me crossing over from ameteur to pro that I no of. No special competition,thats never been my thing I just kept givin'er harder the last couple years and kept on documenting some of my riding, But most of all I just try to ride every day I can and push it.
What other hobbies / activities are you currently into, what do you do when your not riding?
I like skateboarding alot, hiking/climbing, biking, cliff jumping, ropeswinging, bodysurfing, music, reading. Depending what the weather is doing and depending how I feel I have alot of activities to chose from living in the beautiful place I live almost all of which include mountains, snow or water.
Candle light dinner with girlfriend or McDonalds drive thru on the way to the mountain?
Neither I just eat an apple, banana and a energy bar on the way to the mountain because I dislike mcdonalds.
Where's the last place you have visited outside the States? Any notable stories?
Europe. All I can say is Good food, good mountains, good people and good apres. To many stories so Ill just say much thanx to the good crew, good places and good weather we had because it was one of the most fun trips Ive ever been on.
What's the last book you've read? Freedom of the Hills(4th edition)
Europe or AK? Europe
what are you rock'n to on your I-pod / cd player?
I rock to whatever sounds good to me, usually roots, rock and reggae.
Favorite Album of all time?
Thats a hard question theres so many but my newest in my collection is the new Sizzla album "I space".
Where do you see your sport in 5 years?
I see freestyle/jibbing getting very popular and then falling off the mainstream market completely in about 7 years or more while real skiing continues to escalate and build a bigger more core market with new innovative styles. But i don't really know thats just a calculated guess.
What's the scariest thing that has happened to you while riding?
Not sure. Crashing over an unexpected drop in white out conditions, I try to limit those though. Nothin more scary than crashing and its one of the only things in life I actually hate.
Where's your favorite place to ride? Why?
Southwestern British Columbia because thats were I live and the mountains are good, the snow is good and theres tons of un-trodded land.
What's the Best Trip you've been on?
When I went to europe for the first time and went to Chamonix. I saw so many new things and skied on some of the best mountains ive ever skied.
Favorite Movie: Dog Town n Z Boyz(documentary) †
Thongs: trend or a mainstay in female fashion? trend
Any parting words?
Thanx to my mom and all my rightous friends out there.