Rogers Pass Winter Permit System
Do you ski tour in Rogers Pass? Make sure to attend a 2011-12 Annual Winter Permit orientation session if you need a permit this year.
Revelstoke: November 22 at 7:00 pm at the United Church
Golden: November 24 at 7:00 pm at the Seniors Centre
Situated in the Columbia Mountains, Glacier National Park's 1349 km2 of peaks, glaciers and forest straddle the crest of the Selkirk Range, an area of legendary snowfall. Visitors to the park will find ski touring terrain including glades, alpine bowls and icefields where descents of more than 1500 metres are possible. All ski destinations in the park require knowledge of travel in avalanche terrain. Skiers are urged to wear avalanche transceivers and be prepared for self rescue.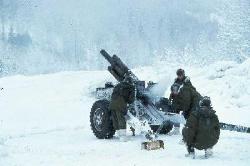 Parks Canada and Canadian Forces operate the world's largest mobile avalanche control program to keep the Trans-Canada Highway and the Canadian Pacific Railway open through Rogers Pass. If you plan to tour in the backcountry in Glacier National Park, be aware that many areas of the park have restricted and prohibited access in winter — which are defined and managed within the Winter Permit System, a component of the Highway Avalanche Control Program.
Recent changes to the Winter Permit System have been made. Changes to boundaries, parking and administration have been implemented as Parks Canada continues to improve the system.
When the Winter Permit System comes into effect each winter, the notice is posted on the Important Bulletins section of the website.